Desktop Support Tech - FT - Laguna Hills
Location: Fountain Valley, California
Schedule: Full-time
Shift: Full-time
Job Listing: MEM006771
Purpose Statement / Position Summary
TheDesktop Support Technician family works across a broad range of technologies and liaises across multiple areas of the business to support incidents, problems, and requests. They are responsible for answering IT requests specific to PC hardware, networks, or software via phone, email, live chat, or instant message.  They may find the need to may explain solutions in both technical and nontechnical terms.
Under general supervision, the MemorialCare Desktop Support Technician performs entry level Tier 2 support.  They provide advance technical trouble shooting and analysis methods to offer resolution to incidents, problems, and requests specific to PC hardware, networks, or software.                                                                                                                                                                             
Essential Job Outcomes
Builds and installs PCs, and peripheral devices including printers, scanners, mobile and smart phones, related to desktop infrastructure in accordance with department standards.

Provides advice and guidance to colleagues regarding incidents. Explains and documents technical issues in a straightforward way to clients.

Supports and maintains installed PCs, networks, telephone end points, and peripherals with routine maintenance.  Coordinates migration of desktops to most current Windows platform as necessary.

Identifies, logs, and resolves technical problems with software applications or network systems.  

Creates, maintains, and distributes reports of progress on work efforts to leadership. Identifies potential changes and system improvements to present to leadership for consideration and implementation. 

Ensures that work is carried out within agreed service levels and in accordance with department guidelines.

Owns daily documentation of achievements, through enterprise ticket tracking systems. Follows guidelines established for tracking efforts related to assigned responsibilities and all hours worked are recorded for aid and analysis.
Pay Range: $26.21 - $38
Placement in the pay range is based on multiple factors including, but not limited to, relevant years of experience and qualifications. In addition to base pay, there may be additional compensation available for this role, including but not limited to, shift differentials, extra shift incentives, and bonus opportunities. Health and wellness is our passion at MemorialCare—that includes taking good care of employees and their dependents. We offer high quality health insurance plan options, so you can select the best choice for your family. And there's more...Check out our MemorialCare Benefits for more information about our Benefits and Rewards.
Experience
Minimum 1-year desktop support experience

Obtained strong knowledge of PC hardware and networks including installation requirements and LAN\WAN

Demonstrated knowledge of software including Microsoft Operating System

Demonstrated use of effective verbal and written communication to successfully achieve end user support

Proven analytical, logical thinking, and problem-solving skills to resolve reported issues

Experienced in a healthcare environment preferred
Education
A+ Certification

Microsoft Networking Essentials certification preferred
Jobs For You
You have not recently viewed any jobs.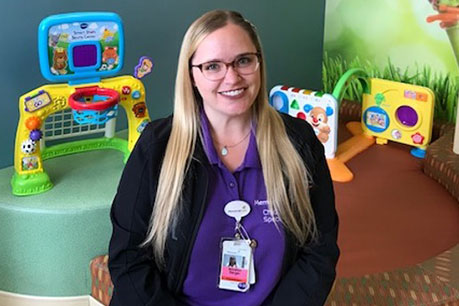 "I love working at Miller Children's & Women's Hospital Long Beach because I value working for a company that invests in its employees and the community we serve. From the support and guidance I receive from managers who value my professional and personal growth; to being able to work alongside colleagues who are dedicated to help their patients and families. I feel inspired every day to do the work that I love alongside people who share a similar vision."