GI Technician, GI Services, Per Diem, Days (8hrs)
Location: Fountain Valley, California
Schedule: Per Diem
Shift: Per Diem
Job Listing: ORA002915
Position Summary:
This position requires the full understanding and active participation in fulfilling the mission of Orange Coast Memorial Medical Center. It is expected that the employee demonstrate behavior consistent with our core values: Accountability, Best Practices, Compassion and Synergy. The employee shall support Orange Coast Memorial Medical Center's strategic plan and participate in and advocate performance improvement/patient safety activities.
The GI Lab Tech is an unlicensed staff responsible for providing assistance during a GI diagnostic/therapeutic procedures, in a safe, appropriate and effective manner under the direction of a Registered Nurse and or GI MD, in compliance with the GI Tech standards of practice as stated in the California Board of Nursing for Unlicensed Assistive Personnel. The GI Technician is not to perform beyond their stated scope of practice, as outlined in the California Board of Registered Nursing's guidelines for Unlicensed Assistive Personnel, even when requested by a Physician. Additional responsibilities includes but not limited to: provision of availability/maintenance of instruments, participation in specimen collection, adherence to aseptic technique, advanced knowledge of diagnostic/therapeutic procedures and support to patient flow within department. Provides support and communicates directly with nursing team and supervisory staff. The GI Lab tech must use effective communication verbally or written, and participates in aspects of required documentation. In addition, the GI Lab tech collaborates with other professional disciplines to ensure safe and effective patient care delivery and the achievement of desired patient outcomes       
                                           **This position includes call hours during week days, week ends and holidays**     
Qualifications:
Minimum of (1) one year experience in an acute or outpatient setting as a GI Tech preferred
Proficient in assisting with Endoscopic Procedures required
Completion of GI tech program preferred
ERCP trained/assist preferred
Computer, internet, order entry and word processing experience preferred
Proficient in medical terminology required
Current AHA BLS for Healthcare Providers card required
GI tech certification or equivalent preferred
High School Diploma or equivalent required
Jobs For You
You have not recently viewed any jobs.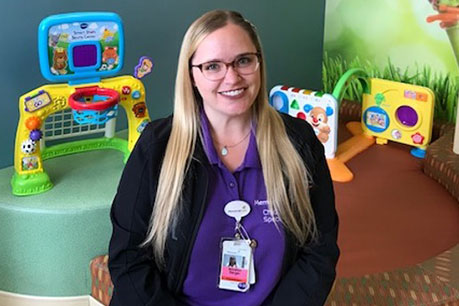 "I love working at Miller Children's & Women's Hospital Long Beach because I value working for a company that invests in its employees and the community we serve. From the support and guidance I receive from managers who value my professional and personal growth; to being able to work alongside colleagues who are dedicated to help their patients and families. I feel inspired every day to do the work that I love alongside people who share a similar vision."