LCSW, Diabetes Management/ Ambulatory Care
Location: Fountain Valley, California
Schedule: Full-time
Shift: Full-time
Job Listing: MEM004941
Purpose Statement / Position Summary
The Licensed Clinical Social Worker  will follow a collaborative process of identifying, planning, advocating for, coordinating, monitoring, evaluating resources, supports, and services to meet the psychosocial and community needs of the assigned population. #Indeed
The Licensed Clinical Social Worker will follow a collaborative process of identifying, planning, advocating for, coordinating, monitoring, evaluating resources, supports, and services to meet the psychosocial and community needs of the assigned population. The Licensed Clinical Social Worker will be an integral part of an outpatient clinic and part of a multidisciplinary team known as the ACTIVE Diabetes Program. This position includes collaborating with physicians, clinical pharmacists, and registered dietitians to manage patient with diabetes who are not at goal for their A1c, despite traditional management from their primary care physician and/or endocrinologist. Eligible patient populations include HMO, ACO, PPO, and Medicare.   The expectations regarding patient care and follow up will be guided by protocols developed by the ACTIVE Diabetes Program based on current evidence-based medicine
Essential Functions and Responsibilities of the Job
List of broad job specific functions that employees must be able to do:
1. Treats patients and/or families in a caring, respectful manner while respecting confidentiality and   privacy
3. Cultivates a therapeutic relationship with each patient and/or family member
4. Attends/coordinates appropriate Patient Care Conferences and/or meetings as necessary
5. Acts in accordance with the mission, values, ethical principles and standards of the social worker role responsibility
6. Practices within scope of practice
7. Computer literacy with ability to work within several internal and external on line and Web based systems, reports and analytics
9.  Maintains and complies with all Memorial Health Systems policy and procedures.
10.  Interact in a positive and constructive manner
11.  Prioritize and multitask
MInimum Requirements:
Experience
List the minimum experience, skills, knowledge and abilities required to do the job.
3 – 5 years case management or social work experience
Previous ACO or HMO program experience preferred
Proficient computer use (includes typing, Internet, MS Office, Analytics Software)
Education
List the education licensures or certifications preferred or required to do the job.
Active California LCSW required
Jobs For You
You have not recently viewed any jobs.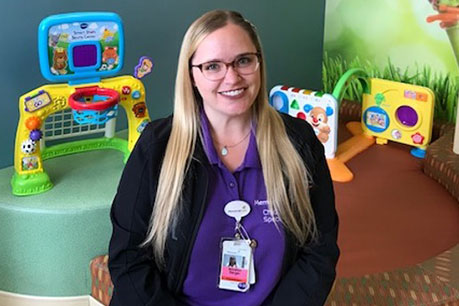 "I love working at Miller Children's & Women's Hospital Long Beach because I value working for a company that invests in its employees and the community we serve. From the support and guidance I receive from managers who value my professional and personal growth; to being able to work alongside colleagues who are dedicated to help their patients and families. I feel inspired every day to do the work that I love alongside people who share a similar vision."