MSW/LMFT - Behavioral Health Clinic, ACTIVE Diabetes Program - FT/Days (8hr)
Location: Fountain Valley, California
Schedule: Full-time
Shift: Full-time
Job Listing: MEM004516
Position Summary:
Coordinate behavioral healthcare needs with the healthcare services provided via close interface with the healthcare practitioner, for an assigned patient caseload.

Perform psychosocial assessments and care plans in the electronic medical record (EMR/Epic) as appropriate to identified needs.

Utilize in person motivational techniques to engage patients in care for their behavioral health needs.

Patient engagement efforts should also include education about conditions and treatment options, in a non-judgmental context.

Utilize brief psychotherapeutic techniques and behavioral interventions using evidence based tools as appropriate to the presenting patient issues.

Develop an individual self-management plan for appropriate patients during the course of treatment, and especially when patients are being graduated to self-management.Always provide the graduated patient with a safety net to reach out to the team as needs arise for relapse prevention.

Via the EMR, document patient follow-up, including monitoring progress toward goals and barriers to progress. Also, document interventions utilized and the on-going response to these interventions.

Document and report to appropriate provider (s), any patient reported side effects or complications in a timely manner.

Refer as appropriate to community resources or intra organizational resources as needed.

Facilitate treatment plan changes for patients who are not improving as expected in consultation with the medical provider and/or psychiatric consultant and who may need more intensive or more specialized mental health care.

Participate in regularly scheduled case conference with providers and staff, in person or electronically, appropriate to the patient's case.Detail treatment successes as well as further need for intervention, and implement the plan as formulated by the treatment team.

Support psychotropic medication management as prescribed by medical provider(s).Focus on treatment, adherence, monitoring side effects and effectiveness of treatment.

Other duties as assigned.
Minimum Qualifications:
Previous experience (min 3 years) functioning as a clinical social worker or marriage and family therapist with an emphasis on behavioral health and case management.

General knowledge of health care delivery systems and regulatory requirements.

Proficiency in computer and software utilization in support of job functions.

Minimum of 1 year working with patients with diabetes.

Inpatient or outpatient hospital experience preferred
Jobs For You
You have not recently viewed any jobs.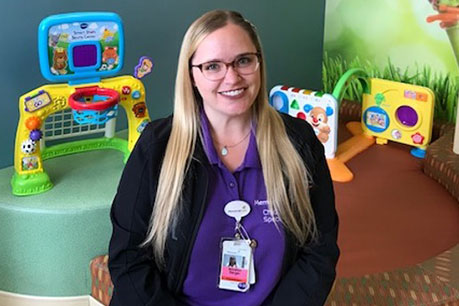 "I love working at Miller Children's & Women's Hospital Long Beach because I value working for a company that invests in its employees and the community we serve. From the support and guidance I receive from managers who value my professional and personal growth; to being able to work alongside colleagues who are dedicated to help their patients and families. I feel inspired every day to do the work that I love alongside people who share a similar vision."