Location: Fountain Valley, California
Schedule: Full-time
Shift: Full-time
Job Listing: ORA004104
Title: Mammographer
Location: Newport Beach, CA
Department: Breast Center
Status: Full Time
Shift: Days/8hr
Pay Range*: $46.00/hr - $67.00/hr
Bonus: Sign-On - $3,500.00
At MemorialCare Health System, we believe in providing extraordinary healthcare to our communities and an exceptional working environment for our employees. Memorial Care stands for excellence in Healthcare. Across our family of medical centers, we support each one of our bright, talented employees in reaching the highest levels of professional development, contribution, collaboration and accountability. Whatever your role and whatever expertise you bring, we are dedicated to helping you achieve your full potential in an environment of respect, innovation and teamwork.
Position Summary
Under general supervision, performs all routine screening and diagnostic mammography procedure within the scope of the Breast Center, including breast ultrasound, ultrasound guided cyst aspirations and core biopsies, localization and galactography procedures, and the required MQSA, Quality Control procedures.
As stated in The Hospital's "Age Specific Policy," the Radiologic Technologist must demonstrate the knowledge and skills necessary to provide service appropriate to the age of the customers served.  The individual must demonstrate knowledge of the principles of growth and development over the life span.  He or she must be able to assess and interpret data about the customer's status in order to identify each person's age-specific needs and provide the service needed by the geriatric, adult, adolescent, child, and neonatal patient population.
Essential Functions and Responsibilities of the Job
Demonstrates the ability to competently perform mammograms and breast ultrasound according to ACR positioning and imaging protocols.

Completes all assigned imaging procedures in accordance with department standards.

Utilizes computer system to accurately document and update patient information.

Communicates effectively with the Breast Center Director, supervisor and radiologists.

Demonstrates proficiency in order entry in Radiant, begins and ends procedures, is proficient in changing or canceling orders.

Provides patient care in a timely manner and is conscientious of patient wait times, consistently provides a standard of care that is compassionate and sensitive to breast imaging.
Placement in the pay range is based on multiple factors including, but not limited to, relevant years of experience and qualifications. In addition to base pay, there may be additional compensation available for this role, including but not limited to, shift differentials, extra shift incentives, and bonus opportunities. Health and wellness is our passion at MemorialCare—that includes taking good care of employees and their dependents. We offer high quality health insurance plan options, so you can select the best choice for your family. And there's more...Check out our MemorialCare Benefits for more information about our Benefits and Rewards.
Minimum Requirements
2 years' experience

in all areas where routine screening and diagnostic mammography is performed.

Tomosynthesis experience is required

Strong Electronic Medical Record (EMR) and Mammography Reporting System experience preferred.
Education/Licensure/Certification:
CRT (M)(Radiology/Mammography) required.

ARRT Certification (M)(Radiology/Mammography) required.

Breast Ultrasound experience

required.

American Heart Association BLS (CPR for Health Care Provider) required.

Current continuing education required.
Jobs For You
You have not recently viewed any jobs.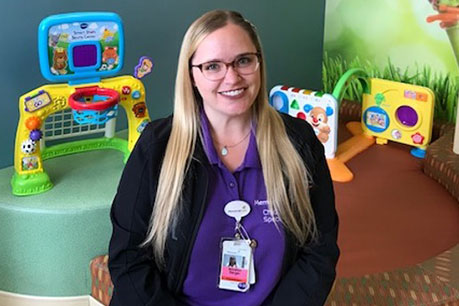 "I love working at Miller Children's & Women's Hospital Long Beach because I value working for a company that invests in its employees and the community we serve. From the support and guidance I receive from managers who value my professional and personal growth; to being able to work alongside colleagues who are dedicated to help their patients and families. I feel inspired every day to do the work that I love alongside people who share a similar vision."