Perinatal/ Quality Clinical Documentation Specialist
Location: Fountain Valley, California
Schedule: Full-time
Shift: Full-time
Job Listing: MEM006002
Maternity and Perinatal CDI / Quality reviewer
The Clinical Documentation Specialist assesses and reviews a patient's medical records (from all facilities in health sysem) to ensure that all the information documented accurately reflects the patient's severity of illness, clinical treatment, quality and intensity of care. Part of the role is to perform concurrent reviews of medical records, clinically validate diagnosis codes, identify missing diagnosis, identify quality indicators and query physicians and other healthcare providers to clarify any conflicting or unspecified documentation,  This particular role will specialize in the Maternity and Perinatal Population, including OB, L&D, and well baby. This is a remote position, requiring on site visits less than 2 times per month. 
Essential Job Outcomes:
Completes initial concurrent review process and subsequent reviews for all selected admissions to initiate the clinical documentation review process and documents findings.  Identifies opportunities with regard to utilization guidelines, quality of care and patient safety.

Identifies opportunities and records principle and secondary diagnoses, principle procedures and assigns a working DRG along with concurrently identifying quality indicators and the documentation and codes that contribute to these quality metrics. Collaborates with the medical record coders,CDI Coordinators, and quality teams at all campuses to determine a working and final codeset and DRG representing accurate severity of illness, treatment and intensity of care.

Queries the medical staff and other members of the healthcare team to obtain accurate and complete chart documentation that appropriately supports the severity of the patient's illness, treatment, and intenstiy of care.
Education
Bachelor's degree or higher in Nursing or Health-Care related field.

California Licensed healthcare professional. Current RN, NP, PA, or MD preferred.
Experience
Experience in quality assurance, chart review, and auditing is also preferred.

Knowledge and previous use of the 3M coding software and electronic health record (EPIC) is preferred.

Previous CDI experience is preferred but not mandatory.

Previous experience in Qualtiy is also preferred but not mandatory

Minimum of 5 years clinical experience in specialty area (L&D, OB, NICU, Peds etc...) preferred.
Jobs For You
You have not recently viewed any jobs.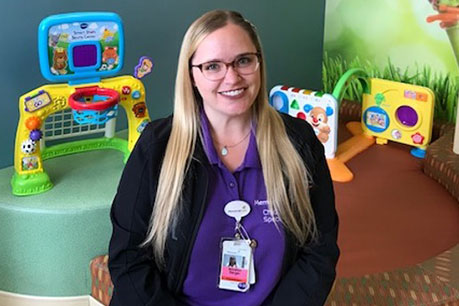 "I love working at Miller Children's & Women's Hospital Long Beach because I value working for a company that invests in its employees and the community we serve. From the support and guidance I receive from managers who value my professional and personal growth; to being able to work alongside colleagues who are dedicated to help their patients and families. I feel inspired every day to do the work that I love alongside people who share a similar vision."