Provider Demographic Management Coordinator
Location: Fountain Valley, California
Schedule: Full-time
Shift: Full-time
Job Listing: MEM006071
The Provider Demographic Management (PDM) Coordinator is responsible for generating Health Plan notifications including adds, changes and terms.  PDM Coordinator catalogs and tracks all changes and ensures key updates are completed accordingly. In addition, the PDM Coordinator will work directly with the PDM Specialist to ensure the accuracy of network provider information listed on the contracted health plans directories and websites. The PDM Coordinator will assist in maintaining accurate and updated provider matrixes and rosters on internal intranets as well as websites.
Essential Job Outcomes
Verify Health Plan directories and websites to ensure accuracy of provider information.

Assist PDM Specialist with maintaining departmental matrixes and provider rosters.

Assists other departments with health plan related issues, requests and questions related to provider information.

Responsible for the timely submission of Health Plan Adds, Changes, Terms, and semi-annual and quarterly reports.

Catalogs and tracks all changes and ensures key updates are completed in accordance to established process flows.

Responsible for generating Health Plan notifications related provider Adds, Changes, Terms, etc. Ensures all the supporting documents are provided (e.g. W-9s, Profiles, original notification request, etc.).

Supports the Manager of Provider Network Operations with the maintenance of ACO rosters and ensures daily changes are accurately updated within internal systems, e.g. ECHO.

Responsible for creating monthly rosters including, but not limited to the following networks: GNP, MCMG, Boeing, Worker's Compensation, etc.

Responsible for the provider demographic verification and validation of Health Plan rosters

Perform any additional/miscellaneous duties (not inclusive of job description) as requested by the management team within the scope of knowledge/ability
Experience
A minimum of two (2) years of relevant healthcare experience working in a managed care or information systems setting is required.
Working knowledge of data analysis, data presentation, and preparation of professional documents required
Proficiency in Microsoft Office applications including Word, Power Point, Excel, and Outlook is required, experience with Microsoft Access is also preferred.
Experience with various healthcare industry regulatory agencies and requirements including but not limited to CMS, NCQA, DMHC, ICE, DHCS, preferred.
Education
Must have a high school diploma
Bachelor's degree in Healthcare Analytics, Health Administration or related major, Preferred
Comparable work experience in areas of Provider Data Management or Provider Network Management, Considered
Jobs For You
You have not recently viewed any jobs.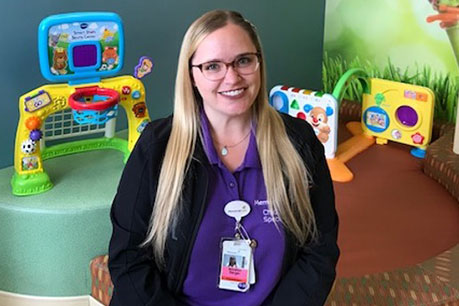 "I love working at Miller Children's & Women's Hospital Long Beach because I value working for a company that invests in its employees and the community we serve. From the support and guidance I receive from managers who value my professional and personal growth; to being able to work alongside colleagues who are dedicated to help their patients and families. I feel inspired every day to do the work that I love alongside people who share a similar vision."