Radiology Technologist, Fountain Valley - P/T Variable **$3,500 Sign-on Bonus**
Location: Fountain Valley, California
Schedule: Part-time
Shift: Part-time
Job Listing: MEM006645
Position Summary Perform diagnostic imaging procedures according to the written orders of a physician within the scope of his/her certification under the direction of the attending physician practitioner. Demonstrate competency in care for neonate, pediatric, adult, and geriatric patients.   
Essential Job Outcomes
Positively identify patient and correlate procedure with physician's order. Explain procedure and respond to patient(s) questions/concerns before beginning. Obtain written consent(s) as appropriate.

Maintain and preserve patient privacy, dignity, and comfort by using table pads, patient gowns, blankets, and sheets to cover the patient during all procedures.

Use independent judgement according to the circumstances of each procedure, perform a broad range of imaging procedures to create diagnostic medical images that meet the acceptability criteria established by the Governing Board.

Maintain accurate records of procedure and make appropriate entries into medical record.

Assist with data gathering, correlation, and reporting as needed or directed.

Keep informed of current practices/changes/issues by regularly attending staff meetings. Review minutes/memos on related issues for those meeting that were not attended.

Participate in continuing education throughout the year related to profession in order to maintain current certifications and appropriate general/specific modality requirements. Provide current copies of certificates and CEUs for facility files as achieved.

Maintain work area in a neat and clean fashion; observe equipment is in safe operating condition. Report equipment issues to appropriate resource for repair to occur in a timely manner.

Perform any additional or miscellaneous duties as requested by the management team within the scope of knowledge and ability.

Display knowledge of and follow Standards of the radiation Protection and safety Program.

"Other duties as assigned".
#indeed
Experience
• Two (2) year minimum experience required.
• Prior medical office experience in ambulatory care preferred.
Education
• High School graduate or equivalent required.
• Graduate of an approved/accredited School of Radiology Technology.
• Current California CRT License with fluoroscopy permit.
• Current BLS for Healthcare Provider.
Jobs For You
You have not recently viewed any jobs.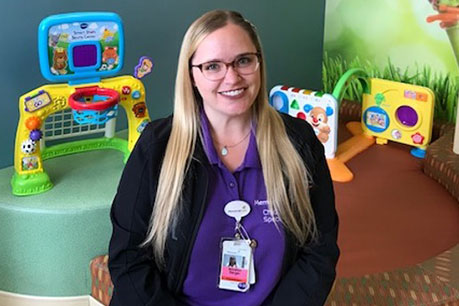 "I love working at Miller Children's & Women's Hospital Long Beach because I value working for a company that invests in its employees and the community we serve. From the support and guidance I receive from managers who value my professional and personal growth; to being able to work alongside colleagues who are dedicated to help their patients and families. I feel inspired every day to do the work that I love alongside people who share a similar vision."