Sr. Surgical Physician Coder, Remote
Location: Fountain Valley, California
Schedule: Full-time
Shift: Full-time
Job Listing: MEM006404
Purpose Statement / Position Summary
Under the direction of the Coding Compliance Manager, the Senior Surgical Physician Coder will play a key role in reviewing and analyzing surgical coding and billing for charge processing.  This role will be responsible for reviewing and accurately coding office, hospital, and surgical procedures for reimbursement as well as ensuring accurate and compliant medical coding for both inpatient and outpatient services, diagnostic tests, and other medical services rendered to patients. In addition, the Senior Surgical Physician Coder will serve as the central point of contact for contract coders, onboard new coders, maintain the continuity of contract coding operations, and ensure the implementation of MemorialCare policies and procedures. The Senior Surgical Physician Coder will also work in conjunction with the Coding Compliance Manager on discovered coding irregularities and needed action items
Job Responsibilities: 
Achievement of productivity standards as established by management.
Achievement of quality standards as established by management. In adherence with standard work, analyze and interpret medical information in the medical record and assign and sequence the correct ICD-10-CM, CPT, and/or HCPCS codes to the diagnoses/procedures of office, inpatient and/or outpatient medical records according to established coding guidelines, including the ability to review and natively code complex surgical operative/procedure reports.
In adherence with standard work, follow established workflow for working claim denials in the Follow-Up work queues and identify opportunities for billing/coding improvements. Participate in developing, implementing, and reviewing programs for coding compliance monitoring, criteria for benchmark comparisons, organizational policies and procedures, and physician clinical documentation improvement programs. Optimization opportunities include, but are not limited to, work in the Follow-Up and Claim Edit work queues and analyzing denial trends.
In adherence with standard work, provide ongoing and frequent communication/education to MCMF providers to maximize coding compliance and reimbursement. Follow Coding Compliance department branding standards when communicating with clinical partners and fellow business center teams, and work collaboratively with Physician Billing Services Insurance and Customer Service Representatives to solve billing and coding issues. Perform monthly coding change report analysis/oversight on provider coding change trends and communicate/educate providers, as needed.
In adherence with standard work, work weekly Missing Charge Reports to identify missed billable charges to maximize reimbursement.
In adherence with standard work, take responsibility for various projects as assigned by management, and perform any additional/miscellaneous duties (not inclusive of job description) as requested by the management team within the scope of knowledge/ability.
In adherence with standard work, organize, attend, and participate in specialty provider meetings. Prepare presentation materials for meetings, document meeting minutes, follow up on important actions items/decisions from meetings, and report out to Coding Compliance Manager.
Serve as the central point of contact for contract coders including, but not limited to, onboarding, training/education, liaison between MCMG providers, and supporting the contract coders to enhance the overall team's performance.
"Other duties as assigned"
Experience
5-years' experience working in a hospital or physician's office as a medical coder and interacting with physicians;
2-years' experience as a surgical coder in one of the following specialties: Cardiothoracic Surgery, Cardiac Surgery, Neurosurgery;
Expert knowledge of ICD10, CPT, and HCPCS;
Strong knowledge of medical terminology, anatomy and physiology;
Epic software experience highly desired;
Proficient Microsoft skills
Education
High School diploma or GED required;
CPC, CCS or equivalent certification required;
Specialty coding certification highly desired
Jobs For You
You have not recently viewed any jobs.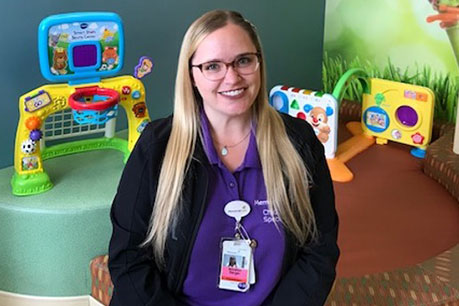 "I love working at Miller Children's & Women's Hospital Long Beach because I value working for a company that invests in its employees and the community we serve. From the support and guidance I receive from managers who value my professional and personal growth; to being able to work alongside colleagues who are dedicated to help their patients and families. I feel inspired every day to do the work that I love alongside people who share a similar vision."