Sterile Processing Tech II, FT/Variable (8hrs) - Orange Coast **$1,500 sign-on**
Location: Fountain Valley, California
Schedule: Full-time
Shift: Full-time
Job Listing: ORA003876
Position Summary: 
Decontaminates surgical and procedural instruments per manufacturer's recommendations to ensure the safe utilization of all surgical and procedural instruments.
Assembles, inspects, and tests surgical and procedural instruments per department protocol and according manufacturer's recommendations to ensure instrument cleanliness and functionality.
Operates all equipment appropriately in Sterile Processing Department including, but not limited to, steam sterilizers, H2O2, instrument and cart washers in accordance with the equipment specifications.
Uses instrument tracking system in all areas of Sterile Processing Department including documentation of tests and sterilizer records for inventory control, regulatory compliance, and continuous data analysis.
Examines and maintains integrity of all sterile packages to ensure sterility is maintained for surgical procedures.
Prepares operating room case carts according to preference cards on all surgical procedures and prioritize vendor tray processing.
Participates and promotes clear consistent communication through phones, email communications, and interdepartmental communications to enhance and streamline day to day operations within the Sterile Processing department.
Precepts and assists new staff with orientation and overall successful integration within the department.
Maintains appropriate attire specifically related to sterile surgical environments at all time to ensure the safety and infection control standards are met.
Be at work and be on time.
Follow company policies, procedures and directives
Interact in a positive and constructive manner
Prioritize, multitask, and detail oriented.
Pay Range: $20.00 - $28.34
Placement in the pay range is based on multiple factors including, but not limited to, relevant years of experience and qualifications. In addition to base pay, there may be additional compensation available for this role, including but not limited to, shift differentials, extra shift incentives, and bonus opportunities. Health and wellness is our passion at MemorialCare—that includes taking good care of employees and their dependents. We offer high quality health insurance plan options, so you can select the best choice for your family. And there's more...Check out our MemorialCare Benefits for more information about our Benefits and Rewards.

Qualifications:
High School Graduate or Equivalency
Sterile Processing experience or graduated for an SPD Program required
Sterile Processing Certification HSPA required
1 year of experience in an SPD acute care setting
Basic Life Support (BLS) optional/preferred
Jobs For You
You have not recently viewed any jobs.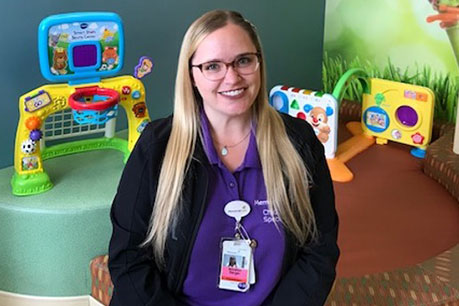 "I love working at Miller Children's & Women's Hospital Long Beach because I value working for a company that invests in its employees and the community we serve. From the support and guidance I receive from managers who value my professional and personal growth; to being able to work alongside colleagues who are dedicated to help their patients and families. I feel inspired every day to do the work that I love alongside people who share a similar vision."