Location: Fountain Valley, California
Schedule: Full-time
Shift: Full-time
Job Listing: MEM005018
This position oversees MemorialCare Medical Group utilization management processes and performance with activities including ambulatory utilization management and case management in a regulatorily compliant manner along with identifying potential areas of improved clinical care that may result in better clinical outcomes and appropriate utilization. These activities will require this position to act as a liaison with both the HMO and ACO Medical Management teams, external and internal providers and health plan partners.
Duties and Responsibilities
Oversee MCMG ambulatory referral process in collaboration with the Directors of Medical Management and Ambulatory Care Managers.

Review all non-routine referral requests for MCMG including letter of agreement requests, tertiary referral requests and complex cases

Support Ambulatory Care Managers, Referral Coordinators and Utilization Management Physicians in referral decision making process.

Support regulatory compliance function of Medical Management in the referral review process including review of referral denials, appeals and overturns. Communicate and negotiate with health plan Medical Directors on issues related to the outcomes of appeals and denials. Work with regulatory compliance nurses and managers in Medical Management to prepare for cases involving appeals at health plan, State (DMHC) and/or Federal (Maximus) level.

Work in collaboration with Medical Management team on health plan and CMS audit process.

In conjunction with other UM Medical Directors, help to organize and chair MCMG Utilization Management Committee quarterly.

Provide support for the Patient Care Committees and the Facility Medical Directors/Utilization Management Physicians in MCMG offices regarding utilization management process and consultations of individual cases and referral decisions as well as preferred specialty network for managed care and ACO populations. Communicate referral request decisions to the Utilization Management Physicians and providers within and outside of MCMG.

Monitor and identify factors that impact the outside provider costs for all risk products.  Work with MCMF senior executive team to formulate plans to control outside provider costs and reduce in-patient admissions. Assist Medical Management in the development of reports and tools utilizing MCMF information technology infrastructure to analyze and monitor cost of care and performance.

Provide support for MCMG case management functions of HMO and ACO Medical Management. Conduct Virtual Case Conference in support of high risk and complex case management team.

In coordination with the Senior Medical Director, the UM Medical Director is responsible for providing on-going education to all MCMG providers on pertinent UM topics including trends, network selection/changes, regulatory changes or other actionable information that will improve patient outcomes and systemic efficiencies.
Qualifications
MD/DO degree with active California License required.

5 or more years of clinical practice required.

Board certification in specialty required.

In-patient experience preferred.
Jobs For You
You have not recently viewed any jobs.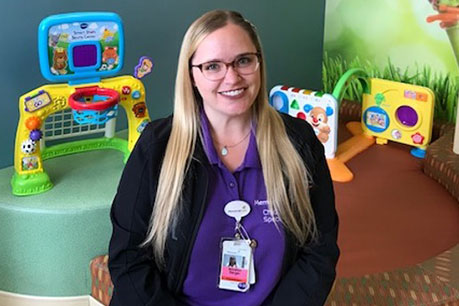 "I love working at Miller Children's & Women's Hospital Long Beach because I value working for a company that invests in its employees and the community we serve. From the support and guidance I receive from managers who value my professional and personal growth; to being able to work alongside colleagues who are dedicated to help their patients and families. I feel inspired every day to do the work that I love alongside people who share a similar vision."