Limited Xray w/ Medical Assistant (MA) - Per Diem - Huntington Beach
Location: Huntington Beach, California
Schedule: Per Diem
Shift: Per Diem
Job Listing: MEM004919
Position Summary
Assist and support the clinical care team members with the delivery of patient care in accordance to Limited X-Ray licensure and Medical Assistant scope of practice while utilizing the five (5) Simply Better steps with every patient and team member interaction.
Essential Functions and Responsibilities of the Job
Must have the ability, skill-set, qualifications, education, and licensure that are required for all the responsibilities this position must cover.

Must excel in communication (written & verbal), customer service and can work independently or as part of a team.

Must excel in prioritization, organization and multi-tasking while demonstrating attention to detail and follow through.

Can utilize critical thinking skills to identify issues, problem solve to logical conclusion, demonstrate initiative, and be responsible.

Assist in the data collection for the assessment of the patient.

Implement a teaching plan with patient, family and/or caregiver(s) as necessary.

Demonstrate proficiency of all duties within the Medical Assistant Scope of Practice.

Implement orders and treatment plan components as directed by Provider(s).

Prepare patients for radiological procedures following established process for patient care and safety.

Be at work and be on time.

Follow company policies and procedures.

Interact in a positive and constructive manner.

Prioritize and multitask.
Pay $25.00
Placement in the pay range is based on multiple factors including, but not limited to, relevant years of experience and qualifications. In addition to base pay, there may be additional compensation available for this role, including but not limited to, shift differentials, extra shift incentives, and bonus opportunities. Health and wellness is our passion at MemorialCare—that includes taking good care of employees and their dependents. We offer high quality health insurance plan options, so you can select the best choice for your family. And there's more...Check out our MemorialCare Benefits for more information about our Benefits and Rewards.
Experience
• One (1) year clinical experience in ambulatory care environment preferred.
Education
• High School graduate or equivalent Required.
• Certificate from Accredited Medical Assistant Program Required.
• Completion of Limited-Scope/Basic/LMRT/NCT Radiology Course or Completion of CRT Radiology Course required.
• Phlebotomy Certification Preferred.
• Current BLS for Healthcare Providers required.
Jobs For You
You have not recently viewed any jobs.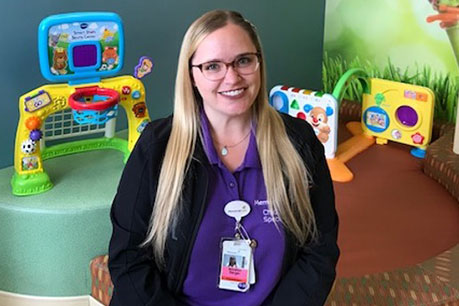 "I love working at Miller Children's & Women's Hospital Long Beach because I value working for a company that invests in its employees and the community we serve. From the support and guidance I receive from managers who value my professional and personal growth; to being able to work alongside colleagues who are dedicated to help their patients and families. I feel inspired every day to do the work that I love alongside people who share a similar vision."