Laboratory Technical Specialist - FT/Days - Laguna Hills
Location: Laguna Hills, California
Schedule: Full-time
Shift: Full-time
Job Listing: SAD004614
Purpose Statement / Position Summary
The Laboratory Technical Specialist performs Laboratory testing and/or prepares blood components.  Maintains a working knowledge of departmental standard operating procedures.  This position is responsible for the use of specialized analytical instrumentation, clinical correlation of test results, quality control requirements, and preventative maintenance.  Supports the laboratory mission.  Participates in the continuous quality improvement process through professional development, continuing education, and quality improvement. In addition, this position oversees the laboratory Quality Improvement program including variance tracking and trending, quality monitoring, and quality presentation preparation.
Essential Job Outcomes
Consistently applies infection control and OSHA policies and procedures.

Leads and participates in department specific education/training.  Reads and acknowledge monthly Roll Call in a timely manner which includes new/revised policies and procedures.  Develops competency assessment tools for staff (including Age Specific).

Ensures that any unusual occurrences, quality/safety issues, and customer complaints are documented timely using the Variance Reporting process.

Oversees the overall functions and technical issues of the department.

Oversees and performs patient testing, internal and external quality control (QC) testing.  Develops skills and maintains staff competency in assigned laboratory areas.

Assumes responsibility for maintaining proper inventories and correctly uses supplies and reagents.

Oversees and performs advanced equipment trouble-shooting and equipment maintenance.

Communicates effectively with managers, staff, Medical Director, and others regarding all aspects of the areas of specialty.

Serves as lead trainer and role model for new Clinical Laboratory Scientist/Medical Laboratory Technician staff or students.

Demonstrate ability to work independently, makes appropriate use of time, and prioritizes effectively.  Maintains focus on objectives and goals.  Demonstrates proficiency in computer applications needed to gather, analyze, display, and present data.

Other duties as assigned.
Pay Range: $49.41 - $71.65
Placement in the pay range is based on multiple factors including, but not limited to, relevant years of experience and qualifications. In addition to base pay, there may be additional compensation available for this role, including but not limited to, shift differentials, extra shift incentives, and bonus opportunities. Health and wellness is our passion at MemorialCare—that includes taking good care of employees and their dependents. We offer high quality health insurance plan options, so you can select the best choice for your family. And there's more...Check out our MemorialCare Benefits for more information about our Benefits and Rewards.
Experience
3 years of experience as a Clinical Laboratory Scientist in Blood Bank and Hematology preferred
Education
Current State of California Clinical Laboratory Technologist License required
Jobs For You
You have not recently viewed any jobs.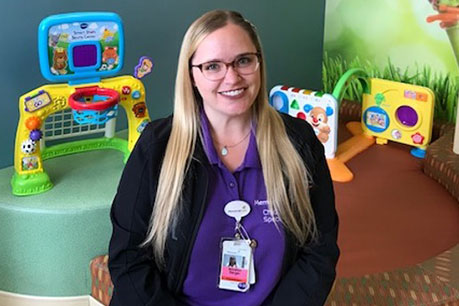 "I love working at Miller Children's & Women's Hospital Long Beach because I value working for a company that invests in its employees and the community we serve. From the support and guidance I receive from managers who value my professional and personal growth; to being able to work alongside colleagues who are dedicated to help their patients and families. I feel inspired every day to do the work that I love alongside people who share a similar vision."