Lead, Housekeeping - FT/Evenings
Location: Laguna Hills, California
Schedule: Full-time
Shift: Full-time
Job Listing: SAD004802
Position Summary:
This position requires full understanding and active participation in fulfilling the mission of Saddleback Medical Center.
it is expected the employee demonstrates behavior consistent with our core values: Integrity, Accountability, Best Practices, Compassion, and Synergy. the employee shall support Saddleback Medical Center's Strategic plan and participate in and advocate performance improvement/ patient safety activities.
According to established procedures, cleans, moves furniture equipment and supplies and performs a variety of housekeeping duties to maintain a neat, orderly and sanitary hospital environment. Completes employee assignment schedules and delegates work as needed.
Assists the department manager/ supervisor with the planning, managing, and controlling of the day-to-day operations and services provided by the Environmental, Linen & Transportation departments. Ensures that a clean and safe environment is maintained by the various systems, programs, and staff members within the facility.
Pay Range: Minimum: $20/hr - $28.34/hr
Placement in the pay range is based on multiple factors including, but not limited to, relevant years of experience and qualifications. In addition to base pay, there may be additional compensation available for this role, including but not limited to, shift differentials, extra shift incentives, and bonus opportunities. Health and wellness is our passion at MemorialCare—that includes taking good care of employees and their dependents. We offer high quality health insurance plan options, so you can select the best choice for your family. And there's more...Check out our MemorialCare Benefits for more information about our Benefits and Rewards.
Experience:
Ability to read, write, and communicate in English.
Previous leadership capacity experience preferred.
Two years of previous hospital and /or hospitality experience is preferred.
Must have basic computer skills to include ability to utilize email program and complete computer-based training courses with minimal assistance.
Strong employee engagement skills
Must be able to multi-task in high volume, fast paced environment.
Must have organizational skills with the ability to prioritize tasks, delegate, and follow up.
Education:
High school Diploma or Equivalent.
Jobs For You
You have not recently viewed any jobs.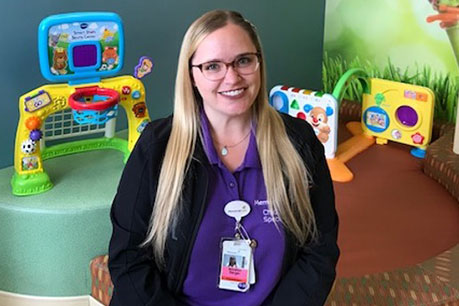 "I love working at Miller Children's & Women's Hospital Long Beach because I value working for a company that invests in its employees and the community we serve. From the support and guidance I receive from managers who value my professional and personal growth; to being able to work alongside colleagues who are dedicated to help their patients and families. I feel inspired every day to do the work that I love alongside people who share a similar vision."