Licensed Clinical Social Worker (LCSW), Social Work Services - Per-Diem/Days
Location: Laguna Hills, California
Schedule: Per Diem
Shift: Per Diem
Job Listing: SAD003217
Position Summary
Responsible for providing clinical social work services to patients, families and groups in all hospital areas specific to assignment. Professional services include, but are not limited to bio-psychosocial assessment, brief treatment, crisis intervention, case consultation, patient education, discharge planning, and resource management. The clinical social worker is an integral part of the interdisciplinary team, providing mental health expertise, in addition to community outreach, networking and liaison with community programs.
Qualifications
Minimum of 2 years of Acute Hospital experience as an LCSW highly preferred.
Community Licensed Social Work experience desirable
Master's degree from an accredited School of Social Work required.
Current California LCSW license required.
Knowledge of DSM-5 (Diagnostic and Statistical Manual of Mental Disorders) preferred
Jobs For You
You have not recently viewed any jobs.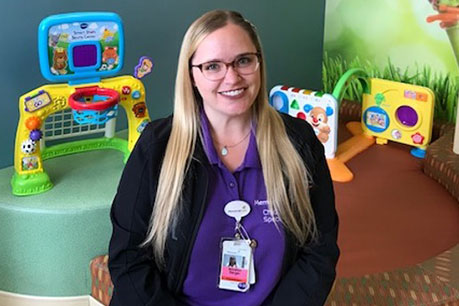 "I love working at Miller Children's & Women's Hospital Long Beach because I value working for a company that invests in its employees and the community we serve. From the support and guidance I receive from managers who value my professional and personal growth; to being able to work alongside colleagues who are dedicated to help their patients and families. I feel inspired every day to do the work that I love alongside people who share a similar vision."