Limited X-Ray Tech (DEXA certified), Osteoporosis Clinic - FT/Days (8hr)
Location: Laguna Hills, California
Schedule: Full-time
Shift: Full-time
Job Listing: SAD004062
At MemorialCare Health System, we believe in providing extraordinary healthcare to our communities and an exceptional working environment for our employees.  Memorial Care stands for excellence in Healthcare.  Across our family of medical centers, we support each one of our bright, talented employees in reaching the highest levels of professional development, contribution, collaboration and accountability.  Whatever your role and whatever expertise you bring, we are dedicated to helping you achieve your full potential in an environment of respect, innovation and teamwork.
Position Summary
The Limited X-Ray Technician will conduct all general bone density procedures provided within the Breast Center service line. This position will operate under the general supervision of the Breast Center Supervisor and the Radiologists.  The Limited X-Ray Technician will demonstrate the knowledge and skills necessary to operate effectively within their scope of practice.  This position will work collaboratively with the Breast Center care team to track the bone density for risk and diagnosis of health care conditions such as Osteoporosis. 
Essential Functions and Responsibilities of the Job
Demonstrates the ability to safely and competently perform assigned activities.

Follows directions and communicates with team members of the healthcare team in an organized, clear and timely manner.

Participates in processes that improves standard of care and practice in the delivery of patient care.

Demonstrates knowledge and understanding of patient privacy rights. Maintains confidentiality of all medical, financial, and other sensitive material in printed, electronic or verbal form, which many jeopardize the privacy of patients and or employees.

Demonstrates current knowledge of all job expectations/requirements in keeping with hospital standards.

Direct accountability for scheduling appointments as required for inside or outside health care providers.

Performs clerical duties such as ordering necessary supplies and equipment for department

Demonstrates the ability to safely maintain and competently use equipment in the delivery of patient care. Helps protect patients, yourself and staff from radiation exposure by practicing sound procedures which meet or exceed recommended industry standards.

Ability to prioritize and multitask.
#indeed
Minimum Requirements
Qualifications/Work Experience:
One-year experience in routine bone density or DEXA procedures preferred

Densitometry Training completed preferred

Prior experience in ambulatory care environment preferred

Completion of course in limited-scope/basic/LMRT/NCT radiological course or, completion of course CRT radiological course required
Education/Licensure/Certification:
High School graduate or equivalent required

Limited License - Dual Energy X-Ray Absorptiometry (DEXA), required

American Heart Association Basic Cardiac Life Support (BCLS) card required
#indeed
Jobs For You
You have not recently viewed any jobs.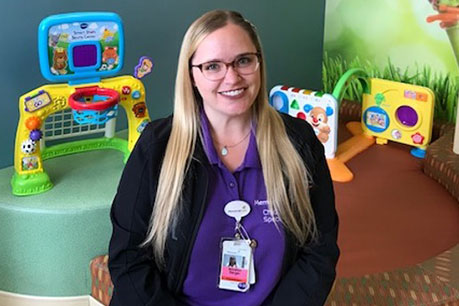 "I love working at Miller Children's & Women's Hospital Long Beach because I value working for a company that invests in its employees and the community we serve. From the support and guidance I receive from managers who value my professional and personal growth; to being able to work alongside colleagues who are dedicated to help their patients and families. I feel inspired every day to do the work that I love alongside people who share a similar vision."