Physician Billing Specialist, Hybrid
Location: Laguna Hills, California
Schedule: Full-time
Shift: Full-time
Job Listing: MEM006600
Job Summary:
The Physician Billing Specialist is responsible for managing accounts receivables and perform work log/work queue tasks according to set standards and productivity measurements.
Duties & Responsibilities:
Provide professional and courteous service to all customers

Communicate effectively in written and verbal form

Maintain clean, well-organized, properly stocked and secure working area

Maintain complete patient/employer confidentiality at all times per company and HIPAA requirements

Perform job functions in accordance with current departmental Standards, Polices and Procedures

Demonstrate teamwork by assisting coworkers with tasks/training as directed, and attending and participating in mandatory meetings

Accommodates changes in workload within the department

Keep supervisor informed when problems may interfere with work being completed on time

Use initiative to resolve problems with appropriate action and follow through

Review daily assigned tasks through the applications and as assigned according to department goals.

Contact insurance companies, patients, and other third party payers regarding claims status and payment, via telephone and written correspondence according to established standards.

Respond to inquiries and correspondence from insurance companies, patients, and other third party payers in a professional and timely manner.

Refile/rebill claims as necessary, ensuring that all information contained on the claim is accurate and complete.

Review and process denials from insurance companies, process for further review, identifying and initiating appeals as needed.

Audit accounts for any necessary corrections, including updating coverage information.

Maintain working knowledge of current procedural terminology, diagnosis codes, and insurance payer policies.

Provide phone coverage for customer service related calls as needed.

Works with patients to resolve outstanding insurance and/or patient balances according to set standards and policies.  This includes preparing accounts for collection.

Set up payment plans with patients and follow up on all payment plans implemented.

Performs at or above the assigned department quality and productivity standard
Pay Range: $20.00-$28.34
Placement in the pay range is based on multiple factors including, but not limited to, relevant years of experience and qualifications. In addition to base pay, there may be additional compensation available for this role, including but not limited to, shift differentials, extra shift incentives, and bonus opportunities. Health and wellness is our passion at MemorialCare—that includes taking good care of employees and their dependents. We offer high quality health insurance plan options, so you can select the best choice for your family. And there's more...Check out our MemorialCare Benefits for more information about our Benefits and Rewards.
Experience & Qualifications:
Minimum two (2) years' experience in patient account billing and collections.

General computer skills, including the ability to use the internet and learn other computer applications.

General knowledge of medical terminology and ICD9 coding.

Working knowledge of general medical office procedures required.

Working knowledge of legal aspects of patient and insurance collections.

40 WPM typing, verifiable

10 key by touch

Must have good listening skills and the ability to communicate clearly and effectively.

Prior experience with orthopedic surgery preferred

Prior experience with EPIC system also preferred
Education:
High school graduate or GED equivalent.

Certificate of Insurance Billing preferred.
Jobs For You
You have not recently viewed any jobs.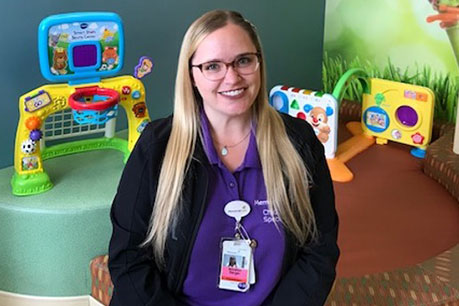 "I love working at Miller Children's & Women's Hospital Long Beach because I value working for a company that invests in its employees and the community we serve. From the support and guidance I receive from managers who value my professional and personal growth; to being able to work alongside colleagues who are dedicated to help their patients and families. I feel inspired every day to do the work that I love alongside people who share a similar vision."