RN, Clinical Educator, Oncology - FT/Days (8HRS) - Laguna Hills
Location: Laguna Hills, California
Schedule: Full-time
Shift: Full-time
Job Listing: SAD004599
Purpose Statement / Position Summary
This position requires the full understanding and active participation in fulfilling the mission of Saddleback Medical Center. It is expected that the employee demonstrate behavior consistent with our core values: Integrity, Accountability, Best Practices, Compassion and Synergy. The employee shall support Saddleback Medical Center's strategic plan and participate in and advocate performance improvement/patient safety activities.
The RN, Educator – Oncology collaborates and coordinates resources with Professional Development and Oncology service unit(s) to provide a learning environment that enables participants to develop behavioral skills to perform their responsibilities in a knowledgeable and competent manner. Learners can include employees, patients/families, and the community. Takes a leadership role in the development, implementation, and evaluation of educational planning for the oncology service unit(s) which includes shared governance functions, new policy/procedure development, new technology implementation, learning management system operations, etc.  
Essential Functions and Responsibilities of the Job
List of broad job specific functions.
Meets population and/or department (Professional Development and Oncology service unit(s)) specific competencies to ensure Oncology patients are served in accordance with their plan of care and best practices. 

Attends and participates in department specific (Professional Development and Oncology service unit(s)) education/training, in-services, staff meetings, huddles.

Designs/implements educational activities based on adult learning principles.

Evaluates effectiveness of education programs and plans for improvement.

Seeks learning activities to meet new needs identified for specialty unit – oncology. 

Provides advice and expertise to staff as educational needs arise. 

Demonstrates effective working relationships with all members of SMMC team

Safely and competently uses equipment in the instruction of staff

Ability to be at work and be on time.

Ability to follow company policies, procedures and directives.

Ability to interact in a positive and constructive manner.

Ability to prioritize and multitask.
Essential Job Outcomes
Specific job related responsibilities and duties.
Supports survey activities as needed by organization (staff training, support to leadership, documentation, reinforcement of key principles). 

Assists adult learners in effectively achieving educational outcomes. 

Seeks personal learning activities to meet organizational needs.

Provides advice and expertise to staff as needs arise (educational offerings, policy and procedure, product use).

Demonstrates effective working relationships with all members of the Saddleback team.

Proficient in a variety of software programs and applications

"Other duties as assigned"
Pay Range: $46 - $73/Hour
Placement in the pay range is based on multiple factors including, but not limited to, relevant years of experience and qualifications. In addition to base pay, there may be additional compensation available for this role, including but not limited to, shift differentials, extra shift incentives, and bonus opportunities. Health and wellness is our passion at MemorialCare—that includes taking good care of employees and their dependents. We offer high quality health insurance plan options, so you can select the best choice for your family. And there's more...Check out our MemorialCare Benefits for more information about our Benefits and Rewards.
Experience
Maintains evidence of continuous learning and professional development in specialty area of oncology, including broad knowledge of current trends, safety precaution policies, and equipment.

5 years RN Oncology experience in an acute care setting required.

Competency in intravenous skills and vascular access device management.

Required Certification - Chemotherapy Immunotherapy Provider Certification by Oncology Nursing Society (ONS)

Certification - Oncology Certified Nurse by ONS desired or ability and willingness to obtain within 1 year of employment.

Knowledge of adult learning principles

Experience in education program development, implementation, and evaluation.
Education
Graduate of an accredited RN School of Nursing, BSN Required, MSN preferred

Current CA RN license required
Jobs For You
You have not recently viewed any jobs.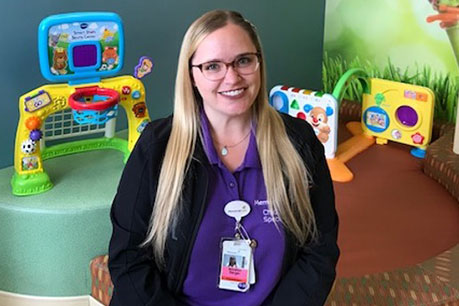 "I love working at Miller Children's & Women's Hospital Long Beach because I value working for a company that invests in its employees and the community we serve. From the support and guidance I receive from managers who value my professional and personal growth; to being able to work alongside colleagues who are dedicated to help their patients and families. I feel inspired every day to do the work that I love alongside people who share a similar vision."