Sterile Processing Tech II
Location: Laguna Hills, California
Schedule: Full-time
Shift: Full-time
Job Listing: SAD004869
Title: Sterile Processing Tech II
Location: Laguna Hills, CA – Saddleback Memorial Medical Center
Department: Sterile Processing
Status: Full Time
Shift: Variable – 8-hour shifts
Pay Range: $20.75/hr. - $29.47/hr.
Bonus: $2,000.00 Sign On Bonus
At MemorialCare Health System, we believe in providing extraordinary healthcare to our communities and an exceptional working environment for our employees. Memorial Care stands for excellence in Healthcare. Across our family of medical centers, we support each one of our bright, talented employees in reaching the highest levels of professional development, contribution, collaboration, and accountability. Whatever your role and whatever expertise you bring, we are dedicated to helping you achieve your full potential in an environment of respect, innovation, and teamwork.

Position Summary:
This position requires the full understanding and active participation in fulfilling the mission of Saddleback Medical Center. It is expected that the employee demonstrate behavior consistent with our core values: Integrity, Accountability, Best Practices, Compassion and Synergy. The employee shall support Saddleback Medical Center's strategic plan and participate in and advocate performance improvement/patient safety activities. The Sterile Processing Technician II is responsible for the decontamination, assembly, sterilization, and transportation of surgical and procedural instruments in accordance with industry and regulatory standards and guidelines.
Essential Functions and Responsibilities of the Job
1. Decontaminates surgical and procedural instruments per manufacturer's recommendations to ensure the safe utilization of all surgical and procedural instruments.

2. Assembles, inspects, and tests surgical and procedural instruments per department protocol and according manufacturer's recommendations to ensure instrument cleanliness and functionality.

3. Operates all equipment appropriately in Sterile Processing Department including, but not limited to, steam sterilizers, H2O2, instrument and cart washers in accordance with the equipment specifications.

4. Uses instrument tracking system in all areas of Sterile Processing Department including documentation of tests and sterilizer records for inventory control, regulatory compliance, and continuous data analysis.

5. Examines and maintains integrity of all sterile packages to ensure sterility is maintained for surgical procedures.

6. Prepares operating room case carts according to preference cards on all surgical procedures and prioritize vendor tray processing.

7. Participates and promotes clear consistent communication through phones, email communications, and interdepartmental communications to enhance and stream line day to day operations within the Sterile Processing department.

8. Precepts and assists new staff with orientation and overall successful integration within the department.

9. Maintains appropriate attire specifically related to sterile surgical environments at all time to ensure the safety and infection control standards are met.

10. Be at work and be on time.

11. Follows all company policies, procedures, and directives

12. Interact in a positive and constructive manner

13. Prioritize, multitask, and detail oriented.
Placement in the pay range is based on multiple factors including, but not limited to, relevant years of experience and qualifications. In addition to base pay, there may be additional compensation available for this role, including but not limited to, shift differentials, extra shift incentives, and bonus opportunities. Health and wellness is our passion at MemorialCare—that includes taking good care of employees and their dependents. We offer high quality health insurance plan options, so you can select the best choice for your family. And there's more...Check out our MemorialCare Benefits for more information about our Benefits and Rewards.
Qualifications:
1-year Sterile Processing experience or Graduate of a Sterile Processing Technical Training Program required.

Completion of International Association of Healthcare Central Service Material Management (IAHCSMM/HSPA) Certified Registered Central Service Technician (CRCST) Certification

Basic Life Support (BLS) preferred.
Jobs For You
You have not recently viewed any jobs.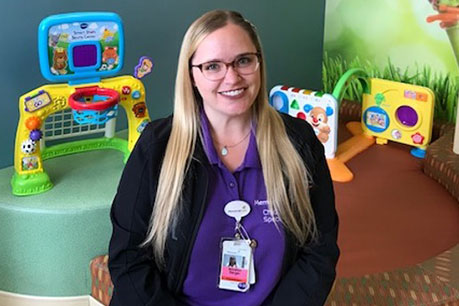 "I love working at Miller Children's & Women's Hospital Long Beach because I value working for a company that invests in its employees and the community we serve. From the support and guidance I receive from managers who value my professional and personal growth; to being able to work alongside colleagues who are dedicated to help their patients and families. I feel inspired every day to do the work that I love alongside people who share a similar vision."