Adult Cardiac Sonographer, Non-Invasive Cardiology - FT/Days (8hr)
Location: Long Beach, California
Schedule: Full-time
Shift: Full-time
Job Listing: LON006851
At MemorialCare Health System, we believe in providing extraordinary healthcare to our communities and an exceptional working environment for our employees. Memorial Care stands for excellence in Healthcare. Across our family of medical centers, we support each one of our bright, talented employees in reaching the highest levels of professional development, contribution, collaboration and accountability. Whatever your role and whatever expertise you bring, we are dedicated to helping you achieve your full potential in an environment of respect, innovation and teamwork.
Position Summary
The Adult Cardiac sonographer independently performs common and complex cardiac sonography of adult patients. This individual has an excellent understanding of adult physiology and anatomy with knowledge of the related cardiac pathophysiology. This individual independently performs and provides timely input of findings on patients including young adult, adult and geriatric patients with known or suspected cardiac related diagnosis.  He/she, under the direction of the Medical Director of Echocardiography and the Memorial Heart Institute Director, maintains a high standard of quality for all procedures performed.
Essential Functions and Responsibilities of the Job
Assumes responsibility for welfare of patients to ensure a safe and positive examination experience.

Communicates and maintains proper relations personally and on the telephone with other Departments, Medical Center staff, M.D.'s and patients' families to ensure a proper guest relations atmosphere.

Assists with training of any students and new-hire personnel to provide quality education, instructions, and orientation to the Cardiology/Echocardiography Department.

Performs cardiac ultrasound examinations and processing in a timely, proficient manner in order to assure efficient patient flow through the department and timely study results.

Performs advanced cardiac sonography utilizing a variety of equipment and techniques and makes the necessary measurements required for the interpretation to obtain accurate, high quality results. May assist physicians in the Operating Room, Catherization and Electrophysiology Labs by performing echocardiography studies to aid them in performing certain procedures. Identifies and defines cardiac abnormalities and extends the scope of the examination appropriately, deviating from standard techniques when necessary and correlating invasive and non-invasive cardiac diagnostic test results with cardiac anatomy and function.

Processes and produces high quality images and reports in all related information systems (Syngo, 4D, EPIC at a minimum).

Communicates any additional information which will assist the Cardiologists in interpreting a patient's echocardiography study.

Creates a positive team environment and enhances customer service by supporting a "no gossip" work environment, assuring that complaints are correctly routed to supervisory staff and not shared among coworkers who cannot change the issue. Assures AIDET is used appropriately with patients and families.

Maintains work areas and patient care areas, cleans equipment according to policy and procedure, maintains necessary supplies, and reports any equipment malfunctions to ensure professionalism and safety standards.
Minimum Requirements
Qualifications/Work Experience:
3+ years of experience as a cardiac sonographer in an acute care facility.

Knowledge of and ability to learn and apply complex cardiac sonography principles, instrumentation and techniques and new techniques for the capture, display and analysis of echocardiograph data.

Knowledge of cardiac anatomy and physiology.

Problem solving, time management, and organizational skills required.

Excellent interpersonal and patient service skills.
Education/Licensure/Certification:
Graduate ASE (American Society of Echocardiography) recognized program for echocardiography.

ASE RDCS (Registered Diagnostic Cardiac Sonographer) certification for adults or CCI (Cardiac Credentialing International) certification.

Current American Heart Association BLS required.
Jobs For You
You have not recently viewed any jobs.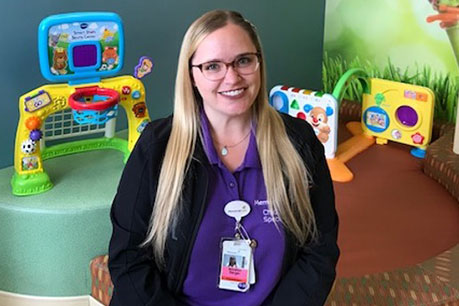 "I love working at Miller Children's & Women's Hospital Long Beach because I value working for a company that invests in its employees and the community we serve. From the support and guidance I receive from managers who value my professional and personal growth; to being able to work alongside colleagues who are dedicated to help their patients and families. I feel inspired every day to do the work that I love alongside people who share a similar vision."