Certified Cancer Registrar II - (Remote/must be based in CA)
Location: Long Beach, California
Schedule: Full-time
Shift: Full-time
Job Listing: LON008548
The cancer abstractor/registrar systematically identifies patients diagnosed with cancer at LBMMC and MCH, and then abstracts data from the medical record for submission to the regional cancer registry as required by the State of California and the American College of Surgeons. The abstractor provides physicians and researchers with data needed to maintain quality care through peer review and to compare our clinical performance with recognized standards.
Essential Job Outcomes & Functions
The abstractor identifies all eligible and reportable cases of cancer as required by the State of California, the American College of Surgeons (ACOS), and hospital guidelines. Once patients are identified, the abstractor extracts data from the medical record then reports the data to the California Cancer Registry.
Annual follow-up with all cancer patients is required by the state in an effort to capture epidemiological information on cancer. Abstractors interface with patients, physicians, nurses and other healthcare workers to obtain the follow-up data.
Abstractors provide physicians and researchers information about our own hospital experience with cancer outcomes as compared to other published standards. Competency is defined and measured via the abstractor/registrar Job Specific Competency Assessment and Check List. The abstractor is assessed at orientation and annually using these tools.
Experience
Excellent computer skills, medical terminology, registry experience very helpful.



Education
Graduate of approved cancer registry program. Certification (CTR) required.
Jobs For You
You have not recently viewed any jobs.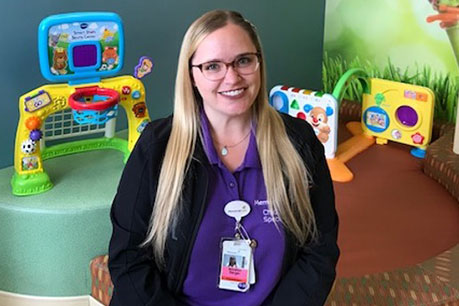 "I love working at Miller Children's & Women's Hospital Long Beach because I value working for a company that invests in its employees and the community we serve. From the support and guidance I receive from managers who value my professional and personal growth; to being able to work alongside colleagues who are dedicated to help their patients and families. I feel inspired every day to do the work that I love alongside people who share a similar vision."