Clinical Laboratory Scientist, Blood Bank - FT/Nights (8hr) w/sign on $5,000 - Long Beach
Location: Long Beach, California
Schedule: Full-time
Shift: Full-time
Job Listing: LON010199
At MemorialCare Health System, we believe in providing extraordinary healthcare to our communities and an exceptional working environment for our employees.  Memorial Care stands for excellence in Healthcare.  Across our family of medical centers, we support each one of our bright, talented employees in reaching the highest levels of professional development, contribution, collaboration and accountability.  Whatever your role and whatever expertise you bring, we are dedicated to helping you achieve your full potential in an environment of respect, innovation and teamwork.
Position Summary
The Clinical Laboratory Scientist assists in the operation of a laboratory by performing specialized tasks involving medical laboratory testing. The Clinical Laboratory Scientist also performs and reports results, proof tests and assumes responsibility for accuracy.
Essential Functions and Responsibilities of the Job
Performs procedures which include calibrating of instruments, assessing accuracy of equipment, determining accuracy of tests, ensuring they are reproducible; responsible for quality control.

Reads test results and examines and interprets outcome to identify departures from "norms." Activities may include hematological, biochemical, serological and microbiologic tests, as well as preparing/dispensing blood products.

Develops recording systems to assure necessary controls in each step of procedure and proper documentation.

Responsibilities include simple maintenance and adjustment of equipment and making up more difficult reagents.

Assists in training and orientation of new technologists.

Directs non-licensed laboratory personnel in accordance with current State of California business and professional code.

Accurately communicates test results to appropriate clinical personnel.
Pay Range: $47.00/hr - $68.00/hr
Placement in the pay range is based on multiple factors including, but not limited to, relevant years of experience and qualifications. In addition to base pay, there may be additional compensation available for this role, including but not limited to, shift differentials, extra shift incentives, and bonus opportunities. Health and wellness is our passion at MemorialCare—that includes taking good care of employees and their dependents. We offer high quality health insurance plan options, so you can select the best choice for your family. And there's more...Check out our MemorialCare Benefits for more information about our Benefits and Rewards.
Minimum Requirements
Qualifications/Work Experience:
1+ year of training as a Clinical Laboratory Scientist required.

Previous Blood bank experience preferred

.

Previous work experience as a licensed CLS and ASCP Certification preferred.
Education/Licensure/Certification:
Bachelor's degree in a science discipline.

Clinical Laboratory Scientist or Limited Specialty License by the State of California required.
Jobs For You
You have not recently viewed any jobs.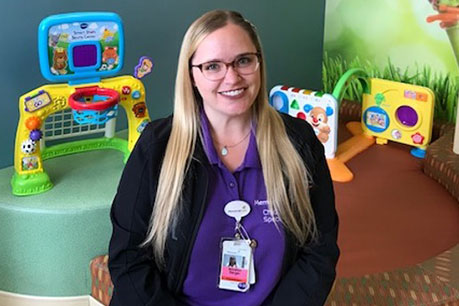 "I love working at Miller Children's & Women's Hospital Long Beach because I value working for a company that invests in its employees and the community we serve. From the support and guidance I receive from managers who value my professional and personal growth; to being able to work alongside colleagues who are dedicated to help their patients and families. I feel inspired every day to do the work that I love alongside people who share a similar vision."