Coordinator, Quality Peer Review (LVN/RN), Quality Assurance - PD/Days
Location: Long Beach, California
Schedule: Per Diem
Shift: Per Diem
Job Listing: LON008269
Essential Job Outcomes & Functions:
Conduct primary or secondary screening of patient care variances to identify those cases warranting physician review.
Evaluate variance of montioring functions to identify those meeting criteria for physician review (mortality, morbidity, blood usage, infection, adverse drug reactions, unusual occurrences).  
Initiate periodic physician review of screening criteria to validate currency, relevance and appropriateness.  
Coordinates statistical process review of selected diagnoses and procedures for medical staff review.
Initiate referral process to the appropriate medical staff peer review group in coordination with medical staff coordinator:
Prepare individual case referrals for physician review with appropriate supporting, background documentation.
Work through medical staff coordinator to facilitate timely referrals, initiate measures to promote a thorough physician review with an objective outcome.
Attend multidisciplinary medical staff peer review committee meetings as cases are presented and reviewed.  
Enter outcomes of physician peer review into appropriate software system.
Provide summary reports to medical staff committees, as well as physician specific reports for credential committee and physician profiles.
Liaison with Quality Department and External Payors as needed to orchestrate response to quality issues identified by external payors.
Disseminate information in a timely manner to applicable individuals.
Assist with continuous readiness activities.
Consistently applies infection control policies/procedures.
Meets population specific competencies.  
Attends department education/training in-services.
Participates in specific performance improvement projects.
Perform data management activities/documentation.
Utilizes appropriate applications such as QualCare, Crimson, Excel, etc.
Minimum Requirements / Work Experience:
Minimum three years experience in acute hospital stting
CA issued RN license preferred, LVN CA licensure required
Previous UR/QA/QI/RM/Case Management experience
Knowledge of various agencies and regulations pertaining to TJC, CMS, CDPH, CCS, Medi-Cal, IMQ, etc.
Expertise with computer applications/software ie. Excel, Crimson, etc.
Jobs For You
You have not recently viewed any jobs.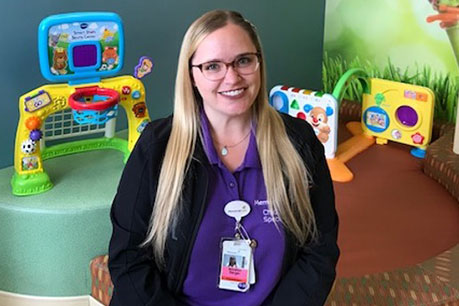 "I love working at Miller Children's & Women's Hospital Long Beach because I value working for a company that invests in its employees and the community we serve. From the support and guidance I receive from managers who value my professional and personal growth; to being able to work alongside colleagues who are dedicated to help their patients and families. I feel inspired every day to do the work that I love alongside people who share a similar vision."