Director, Patient Relations, Interpreter Services, Service Excellence, Volunteers, and PBX
Location: Long Beach, California
Schedule: Full-time
Shift: Full-time
Job Listing: LON007869
Position Summary:
The Director of Patient Relations, Interpreter, Service Excellence, Volunteers, and PBX is responsible for operational oversight of service departments that enhance the patient experience at our two campuses, Long Beach Medical Center & Miller Children's & Women's Hospital Long Beach (LBMC, MCWHLB). Responsible for establishing processes for achieving desired outcomes and metrics, including those required by regulatory bodies.
Principal Duties and Responsibilities:
Continuously monitor external and internal benchmarks to assess performance level and recommend short and long term actions for achieving strategic goals.

Monitor and evaluate the results of HCAHPS/Patient Satisfaction Surveys and share survey feedback with staff and leaders.

Lead, track, and monitor targeted Patient Experience improvement initiatives; Serving as the Chair of Inter-professional Experience Committee (iPEC).

Manage Press Ganey/patient satisfaction vendor website access and train leaders on reporting capabilities and data analysis.

Collaborate with department managers and senior leaders to mitigate/address patient and family grievances/complaints.

Coordinate communication between patients, families and medical staff, providing patients with information on hospital services, procedures and protocols, and ensuring all concerns and complaints are directed to appropriate units within the medical center for resolution.

Lead and coordinate Grievance Committee meetings to ensure regulatory compliance.  

Develop patient experience/customer service training curriculum and orient staff to availability of language access/Interpreter Service resources.  

Develops and administers policies and procedures that provide a high level of quality care and services for patients and their families.

Oversee both LBMC/MCWHLB Simply Better Employee Recognition Committee and Simply Better Department Recognition Committee.

Provides input to strategic decisions that affect the functional area of responsibility.

Capable of resolving escalated issues arising from operations and requiring coordination with other departments.

Accountable for the overall administrative planning and coordination of staffing, fiscal and material resources.

Assists with developing and implementing new programs and policies to provide a high level of quality care and services for patients.

Prepare and give presentations to leadership on Patient Experience initiatives and new employee and physician orientation.

Provide regular and consistent updates on all training activities and other special projects to the VP of Quality & Patient Safety.
Education
Bachelor's degree in related area and / or equivalent experience / training.
Experience
At least 3 years of relevant leadership experience

In depth knowledge in patient satisfaction and patient experience concepts. Strong knowledge of industry trends. Understanding of regulatory requirements (CMS, TJC, CDPH).

Advanced verbal, written and interpersonal, communication. Ability to motivate, influence and persuade. Strong active listening.
Jobs For You
You have not recently viewed any jobs.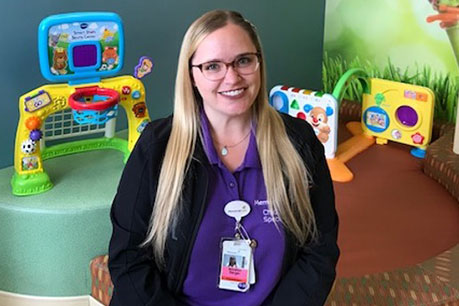 "I love working at Miller Children's & Women's Hospital Long Beach because I value working for a company that invests in its employees and the community we serve. From the support and guidance I receive from managers who value my professional and personal growth; to being able to work alongside colleagues who are dedicated to help their patients and families. I feel inspired every day to do the work that I love alongside people who share a similar vision."