Discharge Planner Per diem
Location: Long Beach, California
Schedule: Per Diem
Shift: Per Diem
Job Listing: LON010899
At MemorialCare Health System, we believe in providing extraordinary healthcare to our communities and an exceptional working environment for our employees. Memorial Care stands for excellence in Healthcare. Across our family of medical centers, we support each one of our bright, talented employees in reaching the highest levels of professional development, contribution, collaboration and accountability. Whatever your role and whatever expertise you bring, we are dedicated to helping you achieve your full potential in an environment of respect, innovation and teamwork.
Position Summary
The Discharge Planner per diem develops, coordinates, and implements an appropriate discharge plan for patients. He/she collaborates with the patient, family, and members of the multidisciplinary healthcare team to ensure a safe and effective continuum of care beyond the patient's hospital visit. The Discharge Planner per diem promotes safe and timely discharges with a focus on patient satisfaction and financial efficiency. He/she assists patients and their families by thoroughly answering all questions regarding the patient's visit as well as those involving future healthcare services.
Essential Functions and Responsibilities of the Job
1.Works collaboratively with the multidisciplinary healthcare team and community agencies to provide education, resources and referrals.

Participates in consultation and coordination of services in the hospital and with community agencies as required or appropriate.

Attends and participates in specialty team rounds and patient care conferences as appropriate to case load assignments.

Plans care coordination activities for children with discharge needs that require coordination with other community agencies who will be helping monitor clinical issues or provide services.

Communicates with community agencies to facilitate continuity and carryover of services for client.

Manages a caseload of patients as identified through daily triage from case managers or as specified by the Utilization Management department and care lines. Actively collaborates with case managers and social workers to evaluate each patient's decision-making ability regarding discharge issues and concerns.

Listens attentively to resolve patient and family concerns regarding billing, insurance coverage, and cost of care. Explains the patient's benefits and identifies financial assistance opportunities for eligible patients in need. Serves as a resource for initiating contact between patients and community or government programs that may assist in covering costs.

Works closely with case managers and social workers to identify patient needs for the next level of care. Independently evaluates the patient's medical record to anticipate patient and family's immediate and future healthcare needs.

Works closely with case managers and social workers to identify patient needs for the next level of care. Independently evaluates the patient's medical record to anticipate patient and family's immediate and future healthcare needs.

Develops all aspects of the individualized discharge plan after consulting with the patient's physicians, case managers, social workers, family, and other caregivers as appropriate. Each patient's plan will address issues concerning follow-up care, including, but not limited to: facility transfers, physician referrals, necessary medical equipment, and/or community assistance programs.

Facilitates communication between patient, family, and healthcare providers to ensure and obtain consensus regarding the patient's follow-up care after discharge. Maintains integrity and ethics whenever asked to resolve disputes over follow-up care, at all times focusing on best outcomes for the patient.

Serves as a trusted informational and educational resource for community and government assistance programs. Initiates contact on behalf of eligible patients to receive appropriate financial, medical, and psychosocial support.

Responds to and completes requests for discharge planning in a timely and efficient manner that causes no avoidable delay in the patient's anticipated discharge date.
Pay Rate: $31.00 hour
Placement in the pay range is based on multiple factors including, but not limited to, relevant years of experience and qualifications. In addition to base pay, there may be additional compensation available for this role, including but not limited to, shift differentials, extra shift incentives, and bonus opportunities. Health and wellness is our passion at MemorialCare—that includes taking good care of employees and their dependents. We offer high quality health insurance plan options, so you can select the best choice for your family. And there's more...Check out our MemorialCare Benefits for more information about our Benefits and Rewards.
Experience
Must have 2+ years of prior relevant work experience. Previous discharge planning experience and/or community resource development expertise is preferred.
Education
RT, LVN or BSW preferred.
Jobs For You
You have not recently viewed any jobs.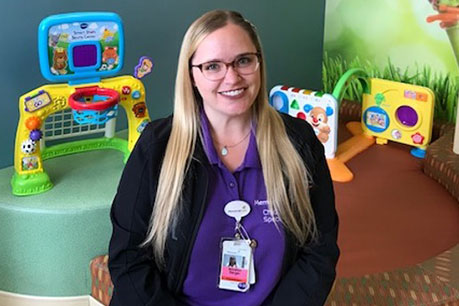 "I love working at Miller Children's & Women's Hospital Long Beach because I value working for a company that invests in its employees and the community we serve. From the support and guidance I receive from managers who value my professional and personal growth; to being able to work alongside colleagues who are dedicated to help their patients and families. I feel inspired every day to do the work that I love alongside people who share a similar vision."