House Staff, Medical Postgraduate Education, Full-Time
Location: Long Beach, California
Schedule: Full-time
Shift: Full-time
Job Listing: LON008938
Position Summary:
The House Staff Physician, operating under the supervision of assigned attending physicians and residence program directors, and in compliance with pertinent educational objectives, is responsible for participating in clinical medical education concerned with the diagnosis, treatment and management of patients in both inpatient and outpatient settings. Patient populations served include but are not limited to: podiatry, pediatric dental care, family medicine, internal medicine, cardiology, gastroenterology, pulmonary, gynecology/oncology, urogynecology, maternal fetal medicine, neonatology, orthopedics-sports medicine, orthopedics-foot & ankle, magnetic resonance imaging, surgical pathology, blood bank transfusion medicine, radiation oncology, pediatric critical care, pediatric gastroenterology, pediatric infections disease, and pediatric pulmonary.
Work Experience
Must meet qualifications for subspecialty resident eligibility outlined in the Essentials of Accredited Residencies in Graduate Medical Education in the AMA Graduate Medical Education directory. PG3 and above. Current California license and credentialed at Long Beach Memorial, or through the University of California, Irvine, or other sponsoring institution
Education/Licensure/Certification
Completion of medical school accredited by the Liaison Committee on Medical Education and or graduate of a foreign medical school and entered into a residency through the Educational Commission for Foreign Medical Graduates. Acceptance by a university into an applicable subspecialty residency program and scheduled by the university department to train at Long Beach Memorial Medical Center. BLS & ACLS required
Jobs For You
You have not recently viewed any jobs.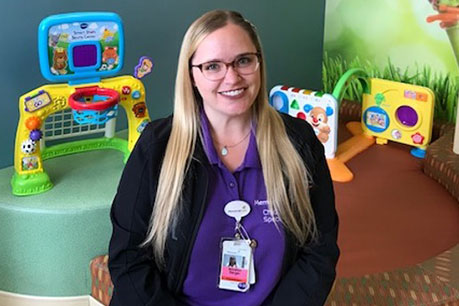 "I love working at Miller Children's & Women's Hospital Long Beach because I value working for a company that invests in its employees and the community we serve. From the support and guidance I receive from managers who value my professional and personal growth; to being able to work alongside colleagues who are dedicated to help their patients and families. I feel inspired every day to do the work that I love alongside people who share a similar vision."