Location: Long Beach, California
Schedule: Full-time
Shift: Full-time
Job Listing: LON010305
Title: Mammography Technologist
Location: Long Beach, CA
Department: Breast Center
Status: Full Time
Shift: Days/8hr
Pay Range*: $46.00/hr - $67.00/hr
Bonus: Sign-On - $3,500.00
At MemorialCare Health System, we believe in providing extraordinary healthcare to our communities and an exceptional working environment for our employees. Memorial Care stands for excellence in Healthcare. Across our family of medical centers, we support each one of our bright, talented employees in reaching the highest levels of professional development, contribution, collaboration and accountability. Whatever your role and whatever expertise you bring, we are dedicated to helping you achieve your full potential in an environment of respect, innovation and teamwork.
Position Summary
The Mammography Technologist coordinates mammography and diagnostic procedures as assigned by the department. The Mammography Technologist functions as the first line interface with customers and is successful in the accomplishment of their imaging needs. In this role, the Mammography Technologist operates specialized imaging equipment (including computerized axial tomography, and breast ultrasonography and/or mammography equipment) at proficiency levels not requiring constant supervision of technical detail. Under the directions of the radiologist, performs those duties directly involved with a variety of technical procedures applying ionizing radiation.
Essential Functions and Responsibilities of the Job
Evaluates and attends to patient's physical and emotional needs before, during and after exams to ensure proper patient care and positive examination experience; Identifies appropriate test to be performed.

Produces quality radiographs in a reasonable amount of time to provide the radiologist and patient's physician with accurate and useful medical information.

Communicates with and maintains proper relations personally and on the telephone with other departments, Medical Center staff, M.D. offices, and patients' families to ensure proper guest relations.

Utilizes R.I.S. and related interfaces as appropriate for job responsibilities to contribute to integration and success of automated patient care goals.

Provides additional information on x-ray requests to assist radiologists in dictating all necessary findings for exam(s).

Prepare equipment for procedures to include cleanliness of exam area and equipment; Participates in and assists the physician during sterile diagnostic and interventional procedures and exhibits knowledge of sterile technique and procedural protocol.

Participates in patient flow process to ensure that patients are seen in a timely and medically efficient manner

Assists with training of Radiologic Technologist (R.T.) students and new R.T. personnel to provide quality education, instruction and orientation to the Radiology Department.

Maintains accurate record-keeping and clerical duties required for each exam to conform with Joint Commission requirements and accurate billing procedures.
Placement in the pay range is based on multiple factors including, but not limited to, relevant years of experience and qualifications. In addition to base pay, there may be additional compensation available for this role, including but not limited to, shift differentials, extra shift incentives, and bonus opportunities. Health and wellness is our passion at MemorialCare—that includes taking good care of employees and their dependents. We offer high quality health insurance plan options, so you can select the best choice for your family. And there's more...Check out our MemorialCare Benefits for more information about our Benefits and Rewards.
Minimum Requirements
Qualifications/Work Experience:
2+ years of experience as a full time Radiologic Technologist
Education/Licensure/Certification:
Graduate of CAHEA (JRCERT and AMA) approved school of radiologic technology.

Current licensure required for specific area of expertise (CRT, Fluoroscopy, Mammography).

ARRT and breast sonography certification preferred.
Jobs For You
You have not recently viewed any jobs.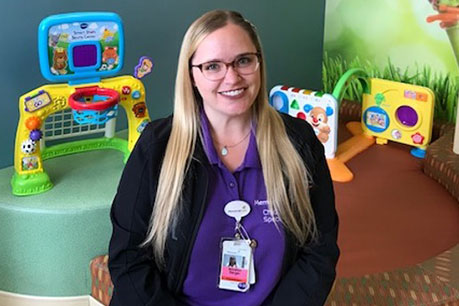 "I love working at Miller Children's & Women's Hospital Long Beach because I value working for a company that invests in its employees and the community we serve. From the support and guidance I receive from managers who value my professional and personal growth; to being able to work alongside colleagues who are dedicated to help their patients and families. I feel inspired every day to do the work that I love alongside people who share a similar vision."