Physical Therapist II, Inpatient Therapy - PD/Days (8hr) - Long Beach
Location: Long Beach, California
Schedule: Per Diem
Shift: Per Diem
Job Listing: LON009459
At MemorialCare Health System, we believe in providing extraordinary healthcare to our communicates and an exceptional working environment for our employees. MemorialCare stands for excellence in Healthcare. Across our family of medical centers, we support each one of our bright, talented employees in reaching the highest levels of professional development, contribution, collaboration, and accountability. Whatever your role and whatever expertise you bring, we are dedicated to helping you achieve your full potential in an environment of respect, innovation, and teamwork.
Position Summary
The Physical Therapist II Per Diem evaluates, plans and administers treatment to clients aimed at facilitating the highest level of independence and recovery. They collaborate with members of the multidisciplinary healthcare team, the patient/family and community liaisons to assure that therapy needs are addressed in order to improve outcomes and enhance patient satisfaction. They also assist with education of staff and program development, as needed. The Physical Therapist II Per Diem must demonstrate the ability to work within a high functioning team and communicate effectively.
Essential Functions and Responsibilities of the Job
Evaluates patients and develops treatment plans and goals, monitors patient progress and modifies plan and goals as needed. Provides patient treatment and education to meet patient and team goals, educational objectives, and productivity standards.
Reports the patients progress to the staff, client, and family. Participates in case conferences and team rounds as appropriate to case load and assignment. Submits timely and accurate evaluations, treatment plans, and discharge reports that summarize evaluation findings and establish measurable treatment objectives.
Maintains all required documentation for each patient to allow communication with physicians and third-party payers. Documents continuous reassessment of the patient's status throughout treatment.
Works collaboratively with the multidisciplinary healthcare team and community agencies to provide education, resources and referrals. Provides supervision to assigned staff, students or volunteers. Acts as a resource to professional and support staff.
Schedules and coordinates patient care, communicates with other team members regarding patient care needs and objectives. Provides a variety of therapeutic interventions/modalities in order to remove barriers that prevent a safe and timely discharge and to facilitate a smooth transition throughout the continuum of care. Communicates with community agencies to facilitate continuity and carryover of skills for patient discharge.
Plans and participates in education that enhances personal clinical skills. Assists in the orientation and training of staff, development or update of programs, and staff evaluation, as appropriate.
Performs other duties as assigned.
Pay Rate: $58.00/hr.
Placement in the pay range is based on multiple factors including, but not limited to, relevant years of experience and qualifications. In addition to base pay, there may be additional compensation available for this role, including but not limited to, shift differentials, extra shift incentives, and bonus opportunities. Health and wellness is our passion at MemorialCare—that includes taking good care of employees and their dependents. We offer high quality health insurance plan options, so you can select the best choice for your family. And there's more...Check out our MemorialCare Benefits for more information about our Benefits and Rewards.
Minimum Requirements
Work Experience:
Minimum 1+ years of experience
Demonstrated ability and strong clinical skills
Interest in assisting with staff education and program development
Schedule and weekend commitment to be discussed with Rehab Manager
Education / Licensure / Certification:
Licensed in the State of California as a Physical Therapist.
Bachelors or advanced degree in Physical Therapy (or equivalent) from approved Physical Therapy program.
APTA and CPTA membership is recommended.
Current BLS (CPR) from the American Heart Association.
Jobs For You
You have not recently viewed any jobs.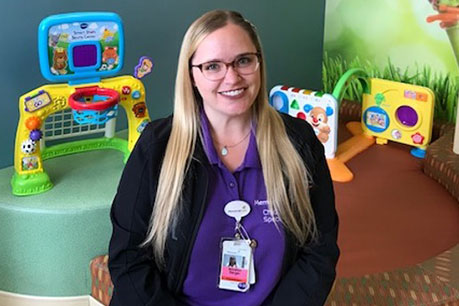 "I love working at Miller Children's & Women's Hospital Long Beach because I value working for a company that invests in its employees and the community we serve. From the support and guidance I receive from managers who value my professional and personal growth; to being able to work alongside colleagues who are dedicated to help their patients and families. I feel inspired every day to do the work that I love alongside people who share a similar vision."