Physician Assistant, GI Services, Per Diem, Days (12hrs)
Location: Long Beach, California
Schedule: Per Diem
Shift: Per Diem
Job Listing: LON009665
The physician Assistant is responsible for performing clinical assessmenrt and care management services which include developing and interpretation of histories and physical exams, under general supervison and in accordance with standardized procedures.
Performs initial and periodic physical examinations. Takes medical history of both in-patient and out patients
Orders appropirate lab test, X-rays, EKG, and comparrable procedures according to criteria previouslyu established by the responsible physician
Writes orders to increase, decrease,  change medication ( subject to checking and counter - signing by physician )
Initiates consultations, optimizes patients for anesthesia prior to scheduling of GI procedures and associated special tests
Maintains required documentation and consults with physician on changes in patients condition
Performs other duties as assigned
Pay Range: $74.50 PD
Placement in the pay range is based on multiple factors including, but not limited to, relevant years of experience and qualifications. In addition to base pay, there may be additional compensation available for this role, including but not limited to, shift differentials, extra shift incentives, and bonus opportunities. Health and wellness is our passion at MemorialCare—that includes taking good care of employees and their dependents. We offer high quality health insurance plan options, so you can select the best choice for your family. And there's more...Check out our MemorialCare Benefits for more information about our Benefits and Rewards.
Qualifications:
1 or more years as Physician Assistant, direct department related experience preferred
Education/Licensure/Certification:
Graduate from a nationally accredited Physician's Assistant Program. Current License as a Physician
Assistant in California
Current BLS, ACLS and PALS provider certification
Jobs For You
You have not recently viewed any jobs.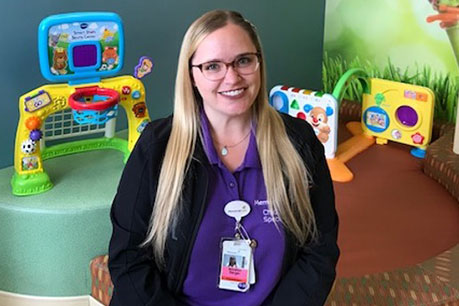 "I love working at Miller Children's & Women's Hospital Long Beach because I value working for a company that invests in its employees and the community we serve. From the support and guidance I receive from managers who value my professional and personal growth; to being able to work alongside colleagues who are dedicated to help their patients and families. I feel inspired every day to do the work that I love alongside people who share a similar vision."