Physician, Cardiac Surg Fellow
Location: Long Beach, California
Schedule: Full-time
Shift: Full-time
Job Listing: PHY000505
The MemorialCare Long Beach Heart and Vascular Institute is offering a non-ACGME accredited Advanced Aortic Surgery Training program with an anticipated start date of Summer/Fall 2023. Employment through MemorialCare Medical Group will end by July 31, 2024. 
We will consider candidates who are board-eligible or board-certified by the American Board of Thoracic Surgery. The fellowship will have exposure to advanced and complex open, hybrid, and endovascular aortic surgery, TAVR and minimal-invasive atrial fibrillation procedures. Basic and advanced catheter and wire skills training will be offered during the year. Furthermore, there is opportunity to participate in minimal-invasive heart valve surgery such as mini right thoracotomy AVR or MVR operations.
MemorialCare Long Beach Medical Center is one of the largest hospitals on the west coast with affiliations with University of California Irvine and University of California Los Angeles. The Comprehensive Aortic program includes ten vascular and cardiovascular surgeons enhanced by access to the best medical technology, state-of-the art hybrid room, and dedicated patient transfer program.
This fellowship is a well-structured, mentored program that will involve a diversified experience. In addition to the operations and procedures, the fellow will participate in a research program that encompasses industry-sponsored multi-center trials, physician-sponsored investigational device exemption, and outcomes clinical studies. A publication in peer-reviewed journal and presentation at a national meeting is sponsored and a requirement of the fellowship.
For the cardiovascular surgeon this program will include:
Ascending aortic and hemi-arch surgery
Aortic root replacement surgery including David/Yacoub
Concomitant MAZE procedures (concomitant and left thoracotomy)
Minimal-invasive AF procedures (total thoracoscopic, sub-xiphoid, hybrid)
Descending and thoracoabdominal aortic replacement
Aortic arch reconstructions including hybrid
Advanced TEVAR
EVAR
TAVR
Minimally invasive mitral, aortic, and tricuspid valve surgery
IMPORTANT REQUIREMENT:
In order to be considered, applicants must be eligible to obtain a Physician's and Surgeon's License through the California Medical Board.* A training license will not be accepted. Candidate must meet all pre-employment requirements and successfully obtain privileges at MemorialCare Long Beach Medical Center. Your application should include a recent CV and a cover letter. 
*The Medical Board of California's website states, "To obtain a Physician's and Surgeon's License, U.S., Canadian, and International graduates must complete 36 months of Board approved postgraduate training with 24 months of continuous training in a single program to be eligible for licensure. Board approved training programs include ACGME in the U.S. or RCPSC/CFPC in Canada."
Jobs For You
You have not recently viewed any jobs.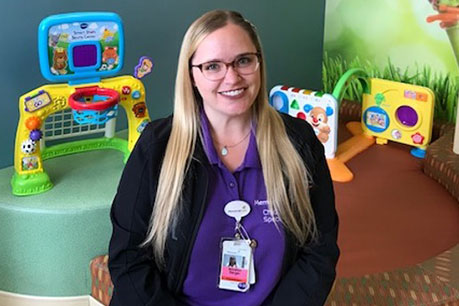 "I love working at Miller Children's & Women's Hospital Long Beach because I value working for a company that invests in its employees and the community we serve. From the support and guidance I receive from managers who value my professional and personal growth; to being able to work alongside colleagues who are dedicated to help their patients and families. I feel inspired every day to do the work that I love alongside people who share a similar vision."