Physician, Colorectal Surgery
Location: Long Beach, California
Schedule: Full-time
Shift: Full-time
Job Listing: PHY000487
Colorectal Surgeon
MemorialCare Medical Group
MemorialCare Cancer Institute, Long Beach
Memorial Care Medical Group (MCMG) is looking for a fellowship-trained BC/BE Colorectal Surgeon to join our team at the MemorialCare Cancer Institute on our Long Beach Medical Center campus. Our Colorectal Cancer Program is a leader in southern California in treating patients with all types and stages of colorectal cancers. We offer a collaborative and caring approach to the diagnosis and treatment of patients with confirmed or suspected colorectal cancer. Our multi-disciplinary care team works with each patient to develop a comprehensive treatment plan to meet their individual needs. We have a dedicated and highly trained group of board-certified gastroenterologists that provide gastrointestinal endoscopy procedures, including colorectal cancer screenings. Our specially trained surgeons utilize the da Vinci® Si™ Surgical System in our operating rooms. The da Vinci® Surgical System enables surgeons to perform operations through a few small incisions and allows for smaller, precise movements. MemorialCare Long Beach Medical Center serves as the major referral center for the over 500,000 people of Long Beach but reaches an additional 2 million people in the immediate vicinity.
Financial & Benefits
Employed position with MemorialCare Medical Group  

Competitive salary with incentive compensation

Eligible to be considered for Shareholder/Partner status with MCMG after two years of full-time employment

Full and comprehensive benefits for Physician and family

Paid time off

401(k) retirement plan with employer matching

529 College Savings Plan
Required Qualifications
California medical license

DEA registration

Must be trained in General Surgery and have also completed a Colorectal fellowship

Board certified (or eligible) in Colorectal Surgery

Robotic experience and training
About Long Beach and Southern California
Located on the coast of the Pacific Ocean south of Los Angeles and just west of Orange County, Long Beach is the sixth largest city in the State of California. Offering all the world class amenities of a large metropolitan city, coupled with its strong sense of community and pride, Long Beach is one of the most vibrant communities in the country. The city has been referred to as the "Most Diverse City" in the country by USA Today and one of the "Best Communities for Young People" two years in a row.
With its ideal location in Southern California, year-round comfortable climate, healthy business environment and far-ranging cultural pursuits, the city is alive with activity. Long Beach is home to an abundance of cultural and recreational options. Expansive beaches, three marinas, five golf courses, the Aquarium of the Pacific, the Queen Mary, and the annual Grand Prix of Long Beach serve to draw 6.5 million visitors a year. Long Beach has easy access to all the amenities and attractions of Los Angeles, Orange, and San Bernardino counties, including professional sporting events, music festivals, gourmet dining, film and television studios, Disneyland, and snow skiing in the local mountains.
Jobs For You
You have not recently viewed any jobs.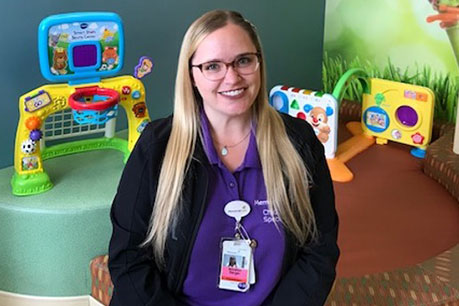 "I love working at Miller Children's & Women's Hospital Long Beach because I value working for a company that invests in its employees and the community we serve. From the support and guidance I receive from managers who value my professional and personal growth; to being able to work alongside colleagues who are dedicated to help their patients and families. I feel inspired every day to do the work that I love alongside people who share a similar vision."