Physician Relations Liaison
Location: Long Beach, California
Schedule: Full-time
Shift: Full-time
Job Listing: LON010197
Purpose Statement/Position Summary
Under the direction of the Director of Business Development and Physician Relations, this role is responsible for using sales, marketing, and strategic efforts to build and expand service line market share in the community. Responsible for establishing and maintaining positive relationships with identified current and potential physicians and their office staff. The physician relations liaison troubleshoots service matters by working with internal hospital leaders and administrators to improve processes and create ease of access. Identifies issues/needs in our market, and works with the team to resolve issues and promote growth. The physician liaison is also responsible for contacting, welcoming and orienting new physicians to the hospital.
Essential Job Outcomes & Functions
Impacts achievement of business development team growth goals by developing strong physician relationships and strategies to influence their engagement with Long Beach Medical Center.

Performs extensive field work (more than 50% of work-week) to ensure positive relationships with physicians/staff, proactively identify practice changes, gather market intelligence, and identify/implement growth strategies.

Collaborates with administration, physicians and product line leaders to achieve growth objectives.

Actively participates in product line business development teams. Prepares and presents reports appropriate for each business development team demonstrating thorough preparation.

Ability to utilize sales principles including obtaining appointments, creating interest, overcoming objections and closing.

Demonstrates effective communication skills in on-on-one and group settings.

Ability to create, understand and summarize reports utilizing Customer Relationship Management tools, Excel, Word, additional data resources and PowerPoint.

Demonstrates strong organizational skills to ensure fastidious follow up and closure on physician matters and Business Development initiatives.

Ability to be at work and be on time

Ability to follow company policies, procedures and directives

Ability to interact in a positive and constructive manner

Ability to prioritize and multitask
Job Specific Competencies
Identifies opportunities and takes action to build strategic relationships between one's area and other areas, teams, departments, units, or organizations to help achieve goals.

Expresses oneself clearly and effectively when speaking and/or writing to individuals or groups; listens attentively, ensures that information is understood by all parties; shares information in a timely manner using the appropriate method, presents well-organized information in a group setting.

The ability to focus on the desired results, make decisions in a timely manner, anticipate the implications and consequences of a situation and take appropriate action.

The ability to understand a situation or problem by identifying patterns or connections between ideas or situations that are not obvious or related.  The ability to recognize and organize the parts of an issue in a systemic way and to frame new ideas and courses of action.

Is alert in a high-risk environment; follows detailed procedures and ensures accuracy in documentation and data; carefully monitors gauges, instruments or processes; concentrates on routine work details, and organizes and maintains a system of records.

Effectively presents ideas, information and materials to individuals and groups.  Effectively prepares and provides structured delivery; facilitates workshops or meetings in a structured manner; can facilitate and manage group process.

Is organized and has the ability to manage multiple tasks at one time.  Organizes work, sets priorities, and determines resource requirements; determines the necessary sequence of activities needed to achieve goals.
Pay Range: $73,049.60-$105,955.20
Placement in the pay range is based on multiple factors including, but not limited to, relevant years of experience and qualifications. In addition to base pay, there may be additional compensation available for this role, including but not limited to, shift differentials, extra shift incentives, and bonus opportunities. Health and wellness is our passion at MemorialCare—that includes taking good care of employees and their dependents. We offer high quality health insurance plan options, so you can select the best choice for your family. And there's more...Check out our MemorialCare Benefits for more information about our Benefits and Rewards
Qualifications/Work Experience
Minimum of three years of sales experience. Experience in traditional, electronic and web-based sales strategies. Proven track record of successful account management/sales in healthcare. Excellent verbal and written communication skills.
Education/Licensure/Certification
Bachelor's Degree or higher in Business Administration, Marketing, Communications or related field preferred. Current California Driver's License and proof of insurance.
Jobs For You
You have not recently viewed any jobs.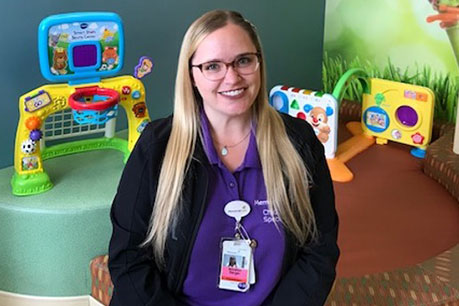 "I love working at Miller Children's & Women's Hospital Long Beach because I value working for a company that invests in its employees and the community we serve. From the support and guidance I receive from managers who value my professional and personal growth; to being able to work alongside colleagues who are dedicated to help their patients and families. I feel inspired every day to do the work that I love alongside people who share a similar vision."