Registered Nurse (RN), Case Manager II, Inpatient Utilization Mgmt, FT/Days (8hrs) w/ Sign-On $10,000 - Long Beach
Location: Long Beach, California
Schedule: Full-time
Shift: Full-time
Job Listing: LON010000
Essential Job Outcomes & Functions Case Management
The case manager independently manages a specific case load of patients as identified by the Resource Management Department and CareLines. The case manager analyzes patient information and assess each patient's functional status and decision making ability in relation to the continuum of care and discharge needs. The case manager collaborates with the health care team, patient, and family in planning and facilitating the achievement of expected outcomes for patients. Each treatment plan is evaluated for appropriate quality outcomes and utilization of resources. Continuum of Care/Quality The case manager works collaboratively with the health care team to provide education, resources, and referrals as needed for each patient and their family or care taker.
The case manager facilitates coordination among health care professionals, services, and settings involved in the patient's care, with a focus on enhancing patient satisfaction. The case manager actively communicates with nursing leadership, CareLine physician directors, and Medical Directors on quality issues. As appropriate, concerns are referred to various Medical Staff Committees and CareLines through required documentation, including but not limited to the Clinical Pertinence Review Form. The case manager has the responsibility to maintain professionalism and provide ongoing education to the health care team regarding the case manager's role.
Utilization Management The case manager works collaboratively and proactively with payors in managing patient resources. The case manager assures the hospital receives appropriate reimbursement through collaboration with the health care team and provides timely clinical review, as well as, retroactive review for unbilled accounts. The case manager utilizes the billing system to analyze charges vs. reimbursement and contract information. This information is used to structure the health care team toward effective utilization of resources. The case manager incorporates knowledge of medical necessity, CareLine protocols, and MAPs to evaluate for appropriateness of admissions, continued stay, and discharges. The case manager refers cases, as appropriate, for review to the Combined Resource Management Committee and other Medical Staff Committees as needed.
Pay Range: $45.61 - $70.34/hr
Placement in the pay range is based on multiple factors including, but not limited to, relevant years of experience and qualifications. In addition to base pay, there may be additional compensation available for this role, including but not limited to, shift differentials, extra shift incentives, and bonus opportunities. Health and wellness is our passion at MemorialCare—that includes taking good care of employees and their dependents. We offer high quality health insurance plan options, so you can select the best choice for your family. And there's more...Check out our MemorialCare Benefits for more information about our Benefits and Rewards.
Minimum Requirements / Work Experience
This position requires strong verbal and written communication skills with the ability to communicate well with people from diverse socioeconomic backgrounds.

The case manager is knowledgeable of criteria for medical necessity for each level of care through the continuum of care. A knowledge of reimbursement related to MediCare, MediCal, Capitation, and Managed Care is required.

Three years experience in clinical field of expertise with two years experience in an acute setting is preferred.

Current California RN License

Bachelors degree in health related field
Jobs For You
You have not recently viewed any jobs.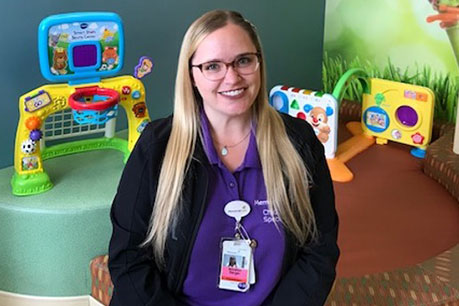 "I love working at Miller Children's & Women's Hospital Long Beach because I value working for a company that invests in its employees and the community we serve. From the support and guidance I receive from managers who value my professional and personal growth; to being able to work alongside colleagues who are dedicated to help their patients and families. I feel inspired every day to do the work that I love alongside people who share a similar vision."