Respiratory Care Practitioner II - Pulmonary Function Services - PD/Days (8hr) - Long Beach
Location: Long Beach, California
Schedule: Per Diem
Shift: Per Diem
Job Listing: LON008842
At MemorialCare Health System, we believe in providing extraordinary healthcare to our communities and an exceptional working environment for our employees. Memorial Care stands for excellence in Healthcare. Across our family of medical centers, we support each one of our bright, talented employees in reaching the highest levels of professional development, contribution, collaboration and accountability. Whatever your role and whatever expertise you bring, we are dedicated to helping you achieve your full potential in an environment of respect, innovation and teamwork.
Position Summary
The Respiratory Care Practitioner II, Pulmonary Function Lab is competent in performing all pulmonary function tests including spirometry, lung volumes body plethysmography, diffusing capacity, 6-minute walk tests, exercise physiology, Lung Clearance Index tests and arterial blood gases. The RCP II, Pulmonary Function Lab assists physicians with diagnostic and therapeutic bronchoscopies, Bronchial Thermoplasty, and EBUS. The RCP II, Pulmonary Function Lab is knowledgeable in all aspects of lung disease states and provides therapeutic, diagnostic and educational interventions to patients in the outpatient adult and pediatric clinic settings. Outpatient adult and pediatric clinic settings include Cystic Fibrosis, Cycle Cell Anemia, Asthma, Tracheostomy/Home Ventilation/Home Medical Equipment, and Pulmonary Rehabilitation. A competent practitioner in diagnostic, therapeutic and educational procedures, the RCP II, Pulmonary Function Lab relies on standards, policies and procedures to determine which aspects of a situation are important. The competent RCP II Pulmonary Function Lab responds to most situations with speed, confidence and flexibility and can handle unanticipated problems or emergencies. This RCP is a positive force in the advancement of professional practice and quality of patient care in the pulmonary function laboratory and clinic settings.
Essential Functions and Responsibilities of the Job
Provides efficient patient care by administering medication and performing therapeutic/diagnostic/educational interventions all in accordance with established laboratory procedures and policies.

Follows established procedures for maintaining quality assurance in the laboratory, including manual and automated calibration checks of equipment.

Establishes rapport with patients/caregivers/family members and demonstrates ability to allay their fears, elicits their cooperation and answers their questions about testing procedures.  Provides education in cardiopulmonary disease process and treatments.

Actively identifies patients with healthcare associated infections by applying infection control policies and procedures consistently, including effective hand hygiene and utilizing personal protective equipment.

Identifies and reports problems through department specific channels to assist with the resolution of problems. Participates in department-specific performance improvement projects.

Performs accurate and timely documentation and billing for all interventions in the patient's medical record consistent with scientific principle, standards of respiratory care practice and hospital policy.

Performs other duties as assigned.
Pay Rate: $37.16/hr
Placement in the pay range is based on multiple factors including, but not limited to, relevant years of experience and qualifications. In addition to base pay, there may be additional compensation available for this role, including but not limited to, shift differentials, extra shift incentives, and bonus opportunities. Health and wellness is our passion at MemorialCare—that includes taking good care of employees and their dependents. We offer high quality health insurance plan options, so you can select the best choice for your family. And there's more...Check out our MemorialCare Benefits for more information about our Benefits and Rewards.
Minimum Requirements
Qualifications/Work Experience:
1+ years of experience in pulmonary function testing required.

Documented 2 years' experience in pediatric PFT care, required.

Consideration will be made for candidates with strong education and associated experiential background.
Education/Licensure/Certification:
Graduate of an AMA accredited School for Respiratory Care or equivalent

Current CA RCP license required

NBRC RRT (Registered Respiratory Therapist) required.

American Heart Association BLS certification required

American Heart Association PALS certification required

American Heart Association ACLS certification required
Jobs For You
You have not recently viewed any jobs.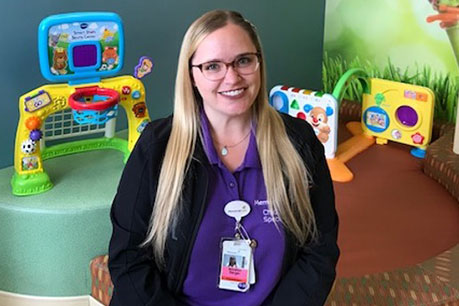 "I love working at Miller Children's & Women's Hospital Long Beach because I value working for a company that invests in its employees and the community we serve. From the support and guidance I receive from managers who value my professional and personal growth; to being able to work alongside colleagues who are dedicated to help their patients and families. I feel inspired every day to do the work that I love alongside people who share a similar vision."