RN, Case Manager - Utilization Review, Per Diem, Days (8hrs)
Location: Long Beach, California
Schedule: Per Diem
Shift: Per Diem
Job Listing: LON008064
Position Summary:
The case manager is a licensed professional who coordinates and facilitates the ongoing care and appropriate discharge plan of a specific caseload of patients through the continuum of care. The case manager collaborates with members of the health care team, the patient, and their family to assure effective, efficient, and appropriate care and outcomes. Fiscal responsibilities include management of utilization, providing clinical information to payors and assuring appropriate reimbursement. 
The case manager independently manages a specific case load of patients as identified by the Resource Management Department and CareLines. The case manager analyzes patient information and assess each patient's functional status and decision-making ability in relation to the continuum of care and discharge needs. The case manager collaborates with the health care team, patient, and family in planning and facilitating the achievement of expected outcomes for patients. Each treatment plan is evaluated for appropriate quality outcomes and utilization of resources. 
Minimum Requirements / Work Experience:
This position requires strong verbal and written communication skills with the ability to communicate well with people from diverse socioeconomic backgrounds.
The case manager is knowledgeable of criteria for medical necessity for each level of care through the continuum of care
A knowledge of reimbursement related to MediCare, MediCal, Capitation, and Managed Care is required.

Three years experience in clinical field of expertise with two years experience in an acute setting is preferred.

Current California RN License.

BSN or Bachelors degree in health or related field preferred.
Jobs For You
You have not recently viewed any jobs.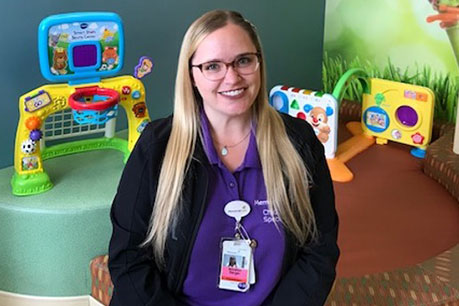 "I love working at Miller Children's & Women's Hospital Long Beach because I value working for a company that invests in its employees and the community we serve. From the support and guidance I receive from managers who value my professional and personal growth; to being able to work alongside colleagues who are dedicated to help their patients and families. I feel inspired every day to do the work that I love alongside people who share a similar vision."