SPD Technician II, Sterile Processing, FT/Nights (8hrs) - Long Beach **$1,500 sign-on**
Location: Long Beach, California
Schedule: Full-time
Shift: Full-time
Job Listing: LON010177
At MemorialCare Health System, we believe in providing extraordinary health care to our communities and an exceptional working environment for our employees.  MemorialCare stands for excellence in Health Care.  Across our family of medical centers, we support each one of our bright, talented employees in reaching the highest levels of professional development, contribution, collaboration and accountability.  Whatever your role and whatever expertise you bring, we are dedicated to helping you achieve your full potential in an environment of respect, innovation and teamwork.

Position Summary:

The Sterile Processing Technician II is responsible for the decontamination, proper sterilization and distribution of reusable medical equipment in the Sterile Processing department at Long Beach Memorial Medical Center.  He/she retrieves, inspects, sterilizes, and delivers a variety of medical equipment throughout the hospital.  The Sterile Processing Technician II prepares operating room case carts and sterile trays for all areas of the hospital.  He/she actively participates in departmental development and is responsible for supervisory duties for quality control purposes.  Sterile Processing Tech II is also responsible for training and development of new staff.

Minimum Qualifications:
2+ years of prior relevant work experience in sterile processing is required.
3+ years of hospital sterile processing experience is preferred.
Certification from CSPDS or IAHCSMM is required.
Basic knowledge of aseptic and sterile processing techniques is required.
International Association of Healthcare Central Service material Management (IAHCSMM) and/or Certified Board Sterile Processing Department (CBSPD) certification is required.
Jobs For You
You have not recently viewed any jobs.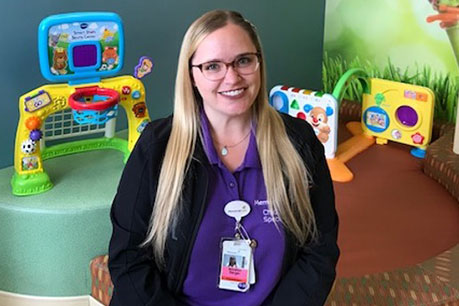 "I love working at Miller Children's & Women's Hospital Long Beach because I value working for a company that invests in its employees and the community we serve. From the support and guidance I receive from managers who value my professional and personal growth; to being able to work alongside colleagues who are dedicated to help their patients and families. I feel inspired every day to do the work that I love alongside people who share a similar vision."