Location: Fountain Valley, California
Schedule: Full-time
Shift: Full-time
Job Listing: MEM006575
Purpose Statement / Position Summary
The Claims Lead is responsible for assisting Manager of Claims in reviewing claims processed and adjudicated by an affiliated group MemmorialCare Medical foundation(MCMF). Works closely with the Manager of Claims in developing process improvements. Responsibilities also include claim trainings and interface with health plan members and other departments. Provides limited supervision in the absence of Manager of Claims. Collaborates with other units and ensure Claims Department meets and/or exceed quality and performance standards.
This position is responsible for ensuring the integrity of the claims processing so that it is current, complete, and processed accurately as well as provides analysis to increase operational efficiency. The Claims Lead works under the supervision of the Manager of Claims to provide focused services that ensure the accuracy from the provider community through to the health plan. This position works independently as well as collaborating closely with various departments of the MemorialCare System. This is a position that needs to identify and assist with process improvement plans to improve the accuracy of the claims processing and stay current as the healthcare industry evolves.
Essential Functions and Responsibilities of the Job
Must be organized, understanding the workflow and regulations of claims in all lines of business;

Ability to lead claims team and oversee staff performance;

Ability to conduct claims training either in a group or individual setting;

Ability to comprehend and interpret documents such as provider contracts, procedure manuals, various reports, division of financial responsibility matrix;

Ability to deal with complex claim issues, identify claim processing deficiencies and implement effective procedure improvements;

Ability to handle multiple claims and system projects prioritizing deliverables;

Ability to work in a fast-paced environment with minimal supervision;

Provide support to claims phone que when needed
Experience
Minimum of three (3) years of managed care health plan claims processing experience.

Comprehensive knowledge of federal and state regulations pertaining to managed care, including

knowledge of Medi-Cal, Medicare, CPT/ICD-10 guidelines.

Comprehensive knowledge of regulatory requirements related to claims processing such as Title 28 and

Medicare Part C Claims Organization determination;

Comprehensive knowledge of different payment methodologies such as Medi-Cal, RBRVS, APR DRG,

MS DRG and other Medicare reimbursements;

Strong critical thinking skills and the ability to make timely, professional and ethical decisions.

Excellent organizational, interpersonal, communication and coaching skills.

Computer proficiency (MS Word, PowerPoint, and Excel)

Strong understanding of health care code sets including CPT, HCPCs, ICD-10 and revenue codes

Strong skills in MS office; including intermediate to advanced MS Excel and MS Access skills a plus

Strong analytical, organization and interpersonal skills

Knowledge of claims, payment and pricing, provider contracts, membership and enrollment a plus

Knowledge of Trans Union application and MHC application preferred Intermediate PC program user.

(MS Word, PowerPoint, Excel and Access)

Minimum typing speed of 45 WPM and use of Ten-Key by touch.

Excellent verbal, written and presentation skills
Education
High school graduate or equivalent required.

AA, or BA/BS degree preferred.
#indeed
Jobs For You
You have not recently viewed any jobs.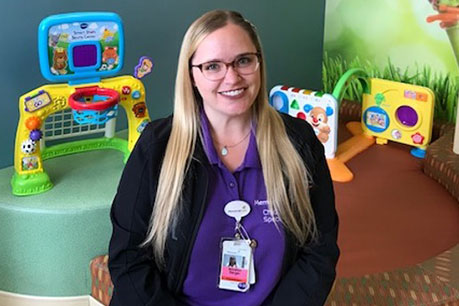 "I love working at Miller Children's & Women's Hospital Long Beach because I value working for a company that invests in its employees and the community we serve. From the support and guidance I receive from managers who value my professional and personal growth; to being able to work alongside colleagues who are dedicated to help their patients and families. I feel inspired every day to do the work that I love alongside people who share a similar vision."