Contracting Counsel - FT/Hybrid - Fountain Valley
Location: Fountain Valley, California
Schedule: Full-time
Shift: Full-time
Job Listing: MEM006853
The position requires the employee to hold attorney licensure from an ABA accredited law school and licensed to practice law in State of California. The individual will provide proactive, timely and accurate contracting services and legal counsel and advice to MemorialCare and all of its subsidiaries, affiliates, hospitals and Medical Foundation to assist in achieving the business and compliance goals of the Organization. This position will be responsible for conducting legal analysis, drafting, negotiating and interpreting both clinical and non-clinical supply chain commercial contracts that protect the health care organization and all of its subsidiaries, affiliates and hospitals from risk, liability and unreasonable fiscal expense.  This individual shall have extensive patient-care and clinical product knowledge as well as practical work experience in a healthcare or hospital setting.  This person will also be accountable for ensuring that supply chain commercial contracts are completed accurately, timely, defect-free and compliant with the organizations policies. This position will be responsible for processing supply chain commercial contracts through the standard workflow process from inception-to-completion, communicating competently with all levels of company employees, which includes all senior management, stakeholders and service providers/vendors.  Counsel will operate as the corporate point-person for contracts that are individually assigned to this person and subject matter expert for, among other items, the business risks, costs and terms and conditions contained in the contract.  This Counsel position must possess strong customer service values, as they are expected to deliver counsel, guidance, advice and direction to its internal corporate clients on a daily basis.  Counsel may be requested to participate and lead special project initiatives on an as-needed basis.  
Pay Range: $161,928 - $242,902.40
Placement in the pay range is based on multiple factors including, but not limited to, relevant years of experience and qualifications. In addition to base pay, there may be additional compensation available for this role, including but not limited to, shift differentials, extra shift incentives, and bonus opportunities. Health and wellness is our passion at MemorialCare—that includes taking good care of employees and their dependents. We offer high quality health insurance plan options, so you can select the best choice for your family. And there's more...Check out our MemorialCare Benefits for more information about our Benefits and Rewards.
Qualifications:
7+ years of previous work experience in clinical supply chain, legal, commercial and hospital operations contracting (GPO industry is acceptable).

Specialization in healthcare clinical supply contracts, which includes clinical and non-clinical matters.

License to practice law/active status with California State Bar, JD obtained from an ABA accredited institution.

Excellent analytical, problem-solving and organizational skills.

Licensed member of the California State Bar.

Superior written and verbal communication skills.

Superior interpersonal, communication and conscience-building skills with all levels of internal and external stakeholders.
Jobs For You
You have not recently viewed any jobs.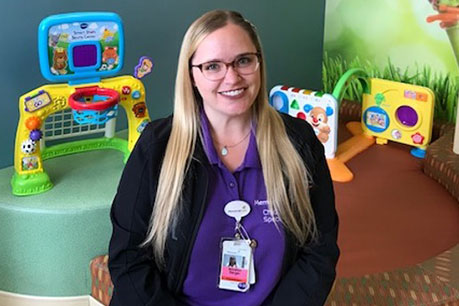 "I love working at Miller Children's & Women's Hospital Long Beach because I value working for a company that invests in its employees and the community we serve. From the support and guidance I receive from managers who value my professional and personal growth; to being able to work alongside colleagues who are dedicated to help their patients and families. I feel inspired every day to do the work that I love alongside people who share a similar vision."