Customer Service Representative, Physician Billing - FT/Days
Location: Fountain Valley, California
Schedule: Full-time
Shift: Full-time
Job Listing: MEM005305
The Customer Service Representative is responsible to successfully handle all incoming patient phone calls. This person must be able to answer all patient questions regarding their account balance and other general statement questions. They will route any detailed account concerns to the appropriate Physician Billing Specialist for further work, correspondence and/or resolution. This position must portray the utmost professionalism and courtesy, and represents the voice of the Physician Billing Services department.
Essential Job Outcomes & Functions
Provide professional and courteous service to all customers.

Communicate effectively in written and verbal form.

Maintain clean, well organized, properly stocked and secure working area.

Maintain complete patient/employer confidentiality at all times per company and HIPAA requirements.

Perform job functions in accordance with current departmental and company Standards, Policies, and Procedures.

Accommodates changes in workload within the department.

Keep supervisor informed when problems may interfere with work being completed on time.

Use initiative to resolve problems with appropriate action and follow through.
Job Specific Competencies
Responds to incoming calls within 3 rings in a professional, friendly and courteous manner.

Maintain HIPAA compliance by verifying the patient identity using two (2) forms of identification. If the patient is not the caller, verify the caller is listed as an authorized point of contact for the account. Acceptable forms for verification include last 4 digits of SSN, date of birth, etc. Notes should include that verification was obtained.

Efficiently triage the call by locating the patient account and understanding questions/concerns.

Document the details of the patient's phone call and their concern accurately as instructed according to department standards, policies and procedures.

Review accounts thoroughly, making all necessary corrections as needed.

Follow up on patient's issues promptly and return calls in a timely manner.

Forward any unanswered concerns or questions to the appropriate patient account representative, insurance specialist or medical group representative while establishing correct expectations with the patient as to an expected return phone call or resolution according to department standards, policies and procedures.

Demonstrate the ability to handle difficult patient with professionalism and effectively resolve patient's misunderstandings.

Research and process patient refunds and credit balance adjustments as assigned in a timely manner and according to department standards, policies and procedures.

Perform any additional/miscellaneous duties (not inclusive of job description) as requested by the management team within the scope of knowledge/ability.
Qualifications
Minimum Requirements/Work Experience

Minimum two (2) years experience in patient account billing and collections.

General computer skills, including the ability to use the internet and learn other computer applications.

Excellent problem solving skills.

General knowledge of medical terminology and ICD9 coding.

Working knowledge of general medical office procedure.

Working knowledge of legal aspects of patient and insurance collections.

40 WPM typing, verifiable

10 key by touch

Must have good listening skills and be able to effectively and clearly communicate (written and verbal) in English.
Education/ Licensure/ Certification
High school graduate or equivalent
Jobs For You
You have not recently viewed any jobs.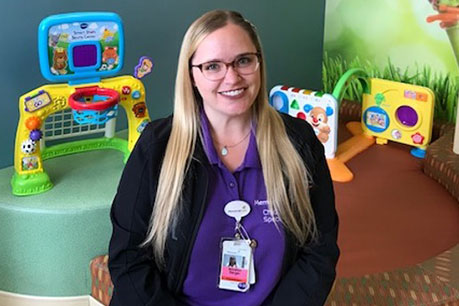 "I love working at Miller Children's & Women's Hospital Long Beach because I value working for a company that invests in its employees and the community we serve. From the support and guidance I receive from managers who value my professional and personal growth; to being able to work alongside colleagues who are dedicated to help their patients and families. I feel inspired every day to do the work that I love alongside people who share a similar vision."