Location: Fountain Valley, California
Schedule: Full-time
Shift: Full-time
Job Listing: MEM004271
Purpose Statement / Position Summary
Members of the MemorialCare Epic job family, work side by side with our end users to install the Epic software, help lead and manage workflow/software changes, and ultimately transform the way that MemorialCare provides healthcare. MemorialCare's Epic Team develops creative strategies to achieve common end goals while collaborating with our end users. Under general supervision, the Epic Application Analyst ' HIM provides an intermediate level of operational and application build expertise in completing application assignments to meet customer goals and desired outcomes. They typically are responsible for projects/change requests, performing workflow analysis, build, and documentation in collaboration with internal and external team members.
Essential Job Outcomes
Participates as a build expert, in any phase of Epic projects, under the direction of Senior Epic resources. The Epic Application Analyst ' HIM works to configure, build, test, and install the Epic HIM applications.

Provides customer service, troubleshooting, maintenance, and training materials forEpicHIM as necessary.

Completes assigned tasks and projects successfully, while proactively communicating with project management or staff leadership to prioritize workflows and mitigate risks. Tracks issues and provides solution-oriented escalation.

Manages navigation of build migration paths, change control process/governance, and ticket management processes.

Develops and maintains appropriate end-user references, job aids, and tip sheets using standardized tools and templates expressing ideas clearly utilizing language and terminology that is understandable for the reader.

Assists in training new department team members MemorialCare specific workflows and processes

Provides status reports to leadership when required.
Experience
Minimum 1 year healthcare experience with knowledge of HIM settings.

Minimum 1 year experience with healthcare, billing, or EMR Security software preferred.

Demonstrated knowledge of Epic HIM software, as well as operation(s) supported by the application preferred.

Demonstrated proficiency with information systems technology including the Microsoft Office Products required.

Demonstrated ability to effectively utilize system tools to meet functionality needs of users.

Experienced planning and organizing day-to-day activities, effectively managing more than one task, and meeting established deadlines.

Has held a previous role participating in team projects with exhibited interpersonal cooperation.

Demonstrated use of effective communication and interpersonal relations to achieve established goals.
Education
High School diploma or GED required; Associates degree preferred.

Epic Certification and demonstrated proficiency in Identity, ROI, Chart Deficiency, or Coding applications obtained within first year with MemorialCare.



Jobs For You
You have not recently viewed any jobs.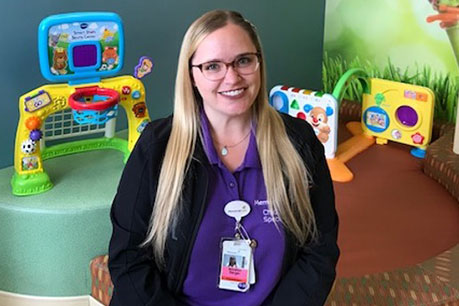 "I love working at Miller Children's & Women's Hospital Long Beach because I value working for a company that invests in its employees and the community we serve. From the support and guidance I receive from managers who value my professional and personal growth; to being able to work alongside colleagues who are dedicated to help their patients and families. I feel inspired every day to do the work that I love alongside people who share a similar vision."