Front Office Assistant II Urgent Care, Fountain Valley - Per Diem
Location: Fountain Valley, California
Schedule: Per Diem
Shift: Per Diem
Job Listing: MEM006362
Essential Functions:
Greets and registers patients' timely, updating demographic information in a polite and helpful manner.  Manages the patient flow to accommodate the provider's flow and productivity expectations.

Demonstrates proper cash handling procedures and accuracy in collecting and receipting co pays and deductibles. Collect patient payments and balances per office protocols.

Exhibits the ability to understand and explain most insurance and billing questions as it pertains to the patient's coverage and co-payment.

Reviews all visits on a daily basis, auditing for any discrepancies, i.e. missing charges, diagnoses, and other services.

Exhibits knowledge of essential reports from the Practice Management system pertaining to the specific position.

Receives incoming telephone calls; documents messages appropriately in the correct templates or other office formats.

Follows all office-specific protocols pertaining to telephone triage; utilizes approved guidelines for medical advice given and appropriate follow up timeframes (if applicable).

Practices customer service skills in all encounters with the patients, physicians and staff.

Follows office protocols for scheduling in the Practice Management system; conducts patient interactions in a way that protects patient's right to privacy.  Follows and implements all HIPAA requirements.

Scans, files, maintain records/logs and/or assists with office supply ordering and/or distribution for efficient Front Office operation.  Completes patient forms and requests for records in the required timeframe and keeps Practice Manager apprised of any delays in meeting the requirement.

Performs other duties as assigned; accepts additional responsibilities when requested to do so.
Experience
Minimum 2 years experience in the medical office.

General clerical skills to include typing, filing, scanning and calculator use.

Computer experience required.

Medical office experience strongly preferred.

Working knowledge of medical terminology strongly preferred.

Electronic medical records experience preferred (NEXTGEN a plus.)
Education
High School graduate or equivalent.

Current BLS for Healthcare Providers preferred

Medical Assistant Certificate preferred
Jobs For You
You have not recently viewed any jobs.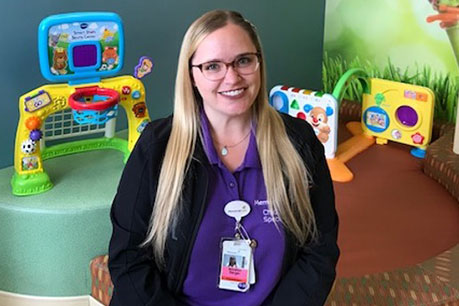 "I love working at Miller Children's & Women's Hospital Long Beach because I value working for a company that invests in its employees and the community we serve. From the support and guidance I receive from managers who value my professional and personal growth; to being able to work alongside colleagues who are dedicated to help their patients and families. I feel inspired every day to do the work that I love alongside people who share a similar vision."