Manager, Laboratory Information Systems
Location: Fountain Valley, California
Schedule: Full-time
Shift: Full-time
Job Listing: MEM005269
The Manager of Laboratory Information System is responsible for the supervision of the team of MHS and vendor staff supporting the suite of Laboratory applications. This manager applies in depth laboratory knowledge to ensure effective/ optimal and safe use of the clinical systems and those subsystems and applications that are integrated within application infrastructure. Manages all phases of large and small Lab IT related projects. Responsible for the recruitment and retention of qualified LIS Staff as needed who build and support these specialized applications. Responsibility for creating a budget, managing staff and setting staff work schedules and deliverables. Accountable for the success of enterprise wide projects, repairs, process improvements system maintenance.
Principal Duties and Responsibilities: 
Responsible for the management of staff, creating budgets, setting staff works schedules and staff performance Manages or participates in various projects, both lab related and external systems that integrate with the LIS.

Identifies potential system benefits to Lab operations with corresponding re-engineering processes using accepted project management techniques and tools.

Recruit, hire, train and retain qualified clinical staff to build, test and implement.

Work in partnership with the other Application Managers and Project Managers to coordinate all application integration for the health system.

Able to troubleshoot issues with the applications and clinical use in order to prioritize resources for maintenance and optimization of the system.

Represent the Laboratory applications (as appropriate) capabilities and requirements in various campus and Shared Services meetings including Lean, project management and master timeline meetings.
Qualifications:
Minimum 5 years of LIS experience required

Minimum of 3 years Cerner applications build experience required

Laboratory operations experience preferred

Previous management experience preferred
Jobs For You
You have not recently viewed any jobs.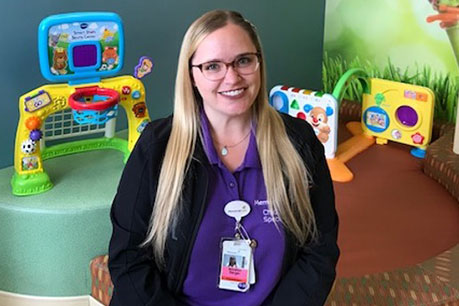 "I love working at Miller Children's & Women's Hospital Long Beach because I value working for a company that invests in its employees and the community we serve. From the support and guidance I receive from managers who value my professional and personal growth; to being able to work alongside colleagues who are dedicated to help their patients and families. I feel inspired every day to do the work that I love alongside people who share a similar vision."