Location: Fountain Valley, California
Schedule: Full-time
Shift: Full-time
Job Listing: MEM006049
Position Summary
The Medical Director will provide leadership and address process improvement for MemorialCare Select Health Plan (MCSHP) utilization management and quality assurance programs, working closely with the Director of Medical Management, Manager Quality Assurance, CMO, and medical management staff. 
The Medical Director will take a leading role, with Director of Medical Management, in driving Utilization Management policies, procedures, and operational process improvement.  In collaboration with the Manager of Quality Assurance, the Medical Director will assume a significant role in MCSHP's measured performance in specified incentive programs related to quality, value, and patient care.
This position reports directly to MCSHP's CMO, while the Director of Medical Management and Manager of Quality Assurance will report up to this position. 
Principal Duties and Responsibilities
Oversees the Utilization Management program, including, but not limited to, the ambulatory referral process, clinical decision making, and operational process improvement.

Review pediatric and adult referral requests for MCSHP, including the management of tertiary and out of network authorization requests.

Support, collaborate and coordinate with Manager, Quality Assurance in the development and implementation of activities to optimize reporting of quality metrics such as HEDIS, P4P, CMS Stars.

Support, collaborate and coordinate with Manager, Member & Provider Services on health plan performance improvement programs.

Oversees the operations of California Child Services (CCS) authorization carve outs, helping to identify CCS-eligible conditions and opportunities for process improvement to optimize CCS carve outs.

Serve as MCSHP Physician representative for performance improvement on internal and external Committees.

Participate in educational activities and webinars to keep up to date with most current information related to performance improvement programs, including HEDIS, P4P, 5-Stars, VIIP and other payor programs as needed.

Develop and implement teaching curriculum for MCSHP primary care providers (MD, PA, NP) related to performance improvement.

Oversees concurrent review team.

Participate in various MCSHP committees.

Collaborate with the Director of Medical Management on the UM Work Plan, and Manager of Quality Assurance on the QM Work Plan.

Reports Utilization Management and Quality Management activities to the Chief Medical Officer.

Collaborate with the CMO to engage network physicians with regard to performance, cost, clinical appropriateness and authorizations.

Assists the CMO in analysis of clinical and financial data to develop and refine management activities, investigate and define sources of variation, and ensure conformance with standards and criteria.

Collaborates with contracting, medical management, finance, claims department, I.T/Business Intelligence, and Executive Team on programs, projects and initiatives designed to improve the quality of care provided to our members and address medical costs.

Other duties as required from time-to-time to support and achieve organization's mission and goals.
Qualifications
MD/DO degree with active California License required.

5 or more years of clinical practice.

2 or more years of utilization review.

Familiarity with provider management principles.

Experience and familiarity with Performance Improvement programs and metrics preferred.

Demonstrated effective interpersonal skills, and oral and written communications skills.

Medical business exposure as Medical Director of IPA, Health Plan or Medical Group preferred.

Board certification in specialty – Pediatrics or Family Medicine preferred.

In-patient experience preferred.
Jobs For You
You have not recently viewed any jobs.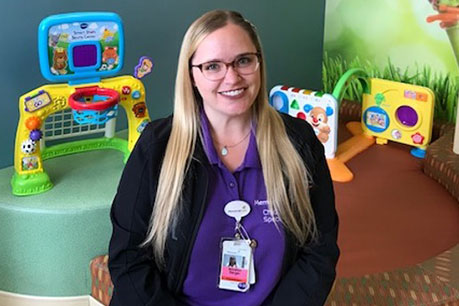 "I love working at Miller Children's & Women's Hospital Long Beach because I value working for a company that invests in its employees and the community we serve. From the support and guidance I receive from managers who value my professional and personal growth; to being able to work alongside colleagues who are dedicated to help their patients and families. I feel inspired every day to do the work that I love alongside people who share a similar vision."