Location: Fountain Valley, California
Schedule: Per Diem
Shift: Per Diem
Job Listing: ORA003745
The Outpatient Pharmacist will be responsible for improving therapeutic outcomes for the patient through safe, rational and cost-effective pharmaceutical care, education, understanding, and research. The Pharmacist will collaborate with all members of the health care team to provide accurate and timely pharmacy services while maintaining competency in delivering drug therapy and disease-state management. The Pharmacist will independently manage and will have full understanding and active participation in complying with Orange Coast Memorial Medical Center's mission and initiatives. The Pharmacist, individually and while directing ancillary pharmacy personnel, will provide accurate and quality drug information to all members of the health care team to improve the quality of overall healthcare delivery to our patients and families.
• Minimum of three(3) years' experience in an outpatient, retail oriented pharmacy setting with direct patient exposure (preferred)
• Working knowledge of current retail pharmacy business environment (preferred)
• Current Certification of Basic Life Support (BLS) (required)
• Graduated from an accredited School of Pharmacy (required)
• Current California Registered Pharmacist license (required)
Jobs For You
You have not recently viewed any jobs.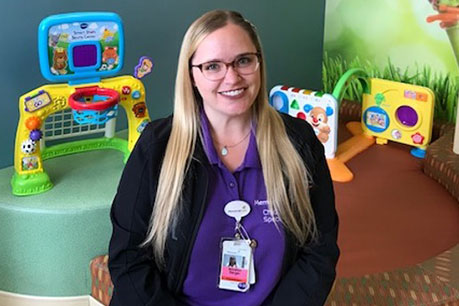 "I love working at Miller Children's & Women's Hospital Long Beach because I value working for a company that invests in its employees and the community we serve. From the support and guidance I receive from managers who value my professional and personal growth; to being able to work alongside colleagues who are dedicated to help their patients and families. I feel inspired every day to do the work that I love alongside people who share a similar vision."