Pharmacy Technician PD (On call) Variable
Location: Fountain Valley, California
Schedule: Per Diem
Shift: Per Diem
Job Listing: ORA003546
The Pharmacy Technician is an integral member of the Department of Pharmacy. The Pharmacy Technician, under the direct supervision of a Pharmacist, assists in preparation, dispensation, and inventory management of all medications and supplies in the Department of Pharmacy. The Pharmacy Technician works independently and cooperative with members of the Department of Pharmacy, Nursing, and Materials to provide safe, accurate and timely delivery of medications to patients. The Pharmacy Technician has the technical ability to utilize Pharmacy automation systems and the electronic health record (EHR). Pharmacy Technicians follow and maintain the appropriate documentation as required by law, regulation, and departmental policy.
Essential Functions and Responsibilities of the Job
1. Monitors and triages Pharmacy communications
2. Prepares medication for dispensation from the Pharmacy
3. Participates in maintaining inventory management and proper recordkeeping
4. Delivers medication to appropriate units or automated dispensing machines
5. Maintains the integrity of all medication received, stored, prepared, or dispensed from the Pharmacy
6. Ability to be at work and be on time
7. Ability to follow company policies, procedures and directives
8. Ability to interact in a positive and constructive manner
9. Ability to prioritize and multitask
Experience
Minimum one (1) year of experience in an inpatient hospital pharmacy setting (preferred)
Minimum one (1) year of experience in compounded sterile products preparation and procedures (preferred)
Education
Graduated from a Pharmacy Technician Training Program (preferred)
Current California Registered Pharmacy Technician license (required)
Current Certified Pharmacy Technician (CPhT) certificate (preferred)
Jobs For You
You have not recently viewed any jobs.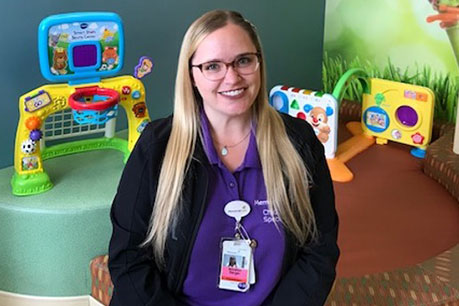 "I love working at Miller Children's & Women's Hospital Long Beach because I value working for a company that invests in its employees and the community we serve. From the support and guidance I receive from managers who value my professional and personal growth; to being able to work alongside colleagues who are dedicated to help their patients and families. I feel inspired every day to do the work that I love alongside people who share a similar vision."