Physician Billing Specialist, Oncology, Hybrid
Location: Fountain Valley, California
Schedule: Full-time
Shift: Full-time
Job Listing: MEM006602
Job Responsibilities
Review daily assigned tasks through the applications and as assigned .
Contact insurance companies, other third party payers regarding claims status and payments via telephone and written correspondence according to established standards. Respond to inquires and correspondence from insurance companies, patients ant third party payers in a professional and timely manner. Rebill claims as necessary. Review and process denials from insurance companies, process for further review, identifying and initiating appeals as needed. Audit accounts for any necessary corrections, including updating insurance coverage information. Must have working knowledge of CPT and ICD-10 codes and payer policies. Be able to identify denial trends and report to management. Must be able to perform at  or above assigned department quality. Must be able to fulfill other duties as assigned by management.
Experience
Minimum two (2) years' experience in physician billing and collections with additional experience in OBGYN billing.

General computer skills, including the ability to use the internet to learn other computer applications.

Knowledge of excel, word and outlook.

General knowledge of medical terminology, CPT Codes, and ICD-10 CM Codes.

Must have good listening skills and the ability to communicate clearly and effectively.
Education
High school graduate or equivalent

Certificate of Insurance Billing

Jobs For You
You have not recently viewed any jobs.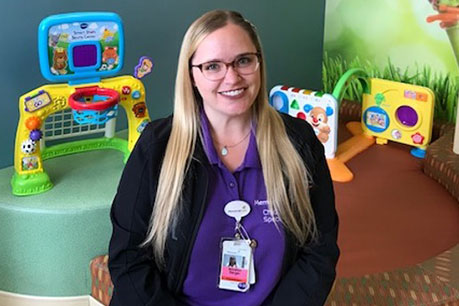 "I love working at Miller Children's & Women's Hospital Long Beach because I value working for a company that invests in its employees and the community we serve. From the support and guidance I receive from managers who value my professional and personal growth; to being able to work alongside colleagues who are dedicated to help their patients and families. I feel inspired every day to do the work that I love alongside people who share a similar vision."