Physician Billing Supervisor (Payment Posting)
Location: Fountain Valley, California
Schedule: Full-time
Shift: Full-time
Job Listing: MEM004600
Purpose Statement / Position Summary
The Supervisor of Physician Billing is responsible for working patient accounts and monitoring the members of the Physician Billing department while setting a positive example for the team.Supports the leadership team in meeting the vision and strategic direction of the department and organization.
Essential Functions and Responsibilities of the Job

Demonstrate strong verbal and written communication skills

Provide professional and courteous service to all customers

Maintain clean, well-organized, properly stocked and secure working area.

Maintain complete patient/employer confidentiality at all times per company and HIPAA requirements

Perform job functions in accordance with current departmental Standards, Polices and Procedures

Demonstrate support of the department by assisting the team, appropriating work and providing/monitoring training as needed

Attend and participate in mandatory meetings

Accommodate changes in workload within the department

Inform leadership when problems may interfere with work being completed on time

Use initiative to resolve problems with appropriate action and follow through

Be at work and be on time

Follow company policies, procedures and directive

Interact in a positive and constructive manner

Prioritize and multitask
Essential Job Outcomes
Supervise daily operations of Physician Billing Services team in order to ensure appropriate assignments, production and quality.

Perform supervisory review of the assigned team(s) tasks, including quality and productivity.

Assist with all other development of job standards.

When appropriate assist with PTO requests and all timekeeping duties.

Motivate team members to consistently improve and excel.

Assist with staffing, including but not limited to hiring, disciplinary actions and individual and team meetings.

Participate in process improvement.

'Other duties as assigned'

Education
High School or equivalent
Experience
Minimum five (5) years' experience in patient account billing and collections; with two (2) years' of supervisory experience.

General computer skills, Excel, and Word including the ability to use the internet and learn other computer applications.

Professionalism, good judgment and time management skills required.

Excellent problem solving skills.

General knowledge of medical terminology and ICD10 coding.

Working knowledge of general medical office procedures required.

Working knowledge of legal aspects of patient and insurance collections.

40 WPM typing, verifiable

10 key by touch

Must have good listening skills and the ability to communicate clearly and effectively.

Preferred CPC or CCS but not mandatory

Jobs For You
You have not recently viewed any jobs.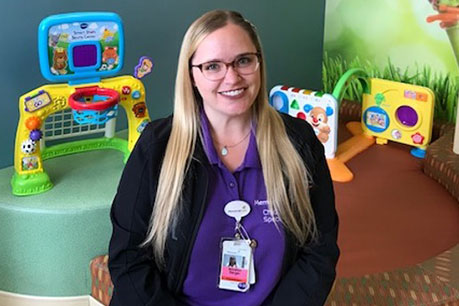 "I love working at Miller Children's & Women's Hospital Long Beach because I value working for a company that invests in its employees and the community we serve. From the support and guidance I receive from managers who value my professional and personal growth; to being able to work alongside colleagues who are dedicated to help their patients and families. I feel inspired every day to do the work that I love alongside people who share a similar vision."