Principal Data Integration Architect - FT/Remote
Location: Fountain Valley, California
Schedule: Full-time
Shift: Full-time
Job Listing: MEM006943
Members of the MemorialCare Data Integration job family work side by side with our end users to deliver analytics solutions to the enterprise through data analysis, data profiling, extraction and transformations, data modeling, and leveraging the appropriate Business Intelligence tools. Members from this job family are accountable for growing, as well as enhancing and maintaining the enterprise data warehouse (EDW), used for reporting and data analysis.  The EDW is considered a core component of business intelligence acting as a central repository for source data.  In support of the EDW, team members develop automated processes for integrating data from one or more disparate sources.  They analyze and perform data profiling to ensure data quality and may perform data cleansing if required prior to delivering data into the EDW to be used for reporting.  They build reusable data models and data marts to support data governance and consistency in reporting.  They analyze and provide resolutions to all EDW related data issues and coordinate with developers or subject matter experts (SME) to validate all requirements. Data Integration members design and develop reliable, accurate, and robust processes to share and exchange data with internal customers or external vendor solutions on a near real time and/or batch basis.  They demonstrate integrity, ethics and professional conduct at all times.
Principal Data Integration Architects are responsible for designing, interfacing, building and maintaining the enterprise data warehouse. They require data architectural expertise for end-to-end evaluation and implementation of modern technologies that provide enterprise accountability and support a large heterogeneous portfolio of solutions amongst a broader scale. 
They drive best practices and establish design standards that will help MemorialCare extract the full value from our data. They involve a high degree of autonomy along with a fundamental ability to infuse project delivery with principles of agile and lean.  Principal Data Integration Architects guide experienced team members to obtain project goals as well as mentor and develop others to bridge the educational gap required for the long-term sustainability of all new technological solutions. They serve as the team leader and main point of contact for solutions consulting, approving the promotion of new/enhanced solutions, and resolving and remediating architectural issues and challenges through guidance, support and discipline as needed.  They are required to develop and maintain an understanding of critical software processes and perform relevant analyses to aid in their optimization. They consult with leadership and team leads on complex/integrated technical projects and have overall accountability for projects/tasks which they have been assigned to lead.  Principal Data Integration Architects advise on the translation of business requirements and models into feasible and acceptable data designs using standard technologies where applicable.  They can determine technical opportunities or limitations and are able to specify tailored solutions.
Pay Range: $137,737.60 - $199,721.60
Placement in the pay range is based on multiple factors including, but not limited to, relevant years of experience and qualifications. In addition to base pay, there may be additional compensation available for this role, including but not limited to, shift differentials, extra shift incentives, and bonus opportunities. Health and wellness is our passion at MemorialCare—that includes taking good care of employees and their dependents. We offer high quality health insurance plan options, so you can select the best choice for your family. And there's more...Check out our MemorialCare Benefits for more information about our Benefits and Rewards.
Experience
Minimum 10 years' experience with enterprise data integration software as well as using relational database technology, including writing, debugging, and performance tuning SQL queries

Minimum 10 years' experience, developing Clinical Data Analytics systems and data architecture plans of scale

Minimum 10 years' experience in architecting and implementing end-to-end Data Warehouse / Business Intelligence (BI) solutions

Demonstrated advanced knowledge of database design and modeling, database schemas, data integration, data quality and governance methods, and techniques.

Proven master-level development skills with consumer and enterprise integration software

Proven ability to lead and direct activities of a large and diverse professional and technical staff

Demonstrated excellent presentation skills, with the ability to prepare, present and communicate to all levels of the organization in an effort to secure alignment with IS strategies

Past success with a high-level overall understanding of Analytics and Integrations, and considerable knowledge of Epic Cogito end user processes

Demonstrated use of relevant "out of the box thinking" in conjunction with organization wide standardization

Experienced working in a fast-paced environment with minimal supervision and managing multiple priorities

Established strong experience with development process life cycle in an agile environment

Demonstrated in-depth knowledge of Enterprise Data Warehouse (EDW) logical and physical data modeling

Demonstrated technical and analytical ability to analyze, research, and troubleshoot enterprise analytics and integration tools.

Past success in developing Clinical Data Analytics systems and data architecture plans of scale.

Demonstrated knowledge of relational database management systems (RDBMS), database design and modeling, database schemas, data integration, data quality and governance methods and techniques.

History in architecting and implementing end-to-end Data Warehouse / BI solutions
Education
Bachelor's degree or an equivalent combination of education and relevant experience

Epic Certification in Clarity Data Model preferred
Jobs For You
You have not recently viewed any jobs.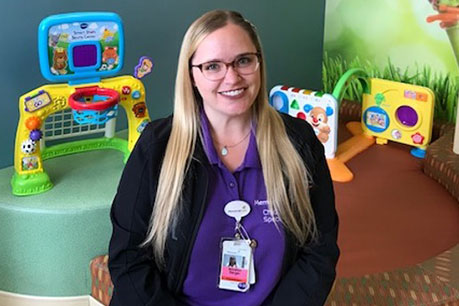 "I love working at Miller Children's & Women's Hospital Long Beach because I value working for a company that invests in its employees and the community we serve. From the support and guidance I receive from managers who value my professional and personal growth; to being able to work alongside colleagues who are dedicated to help their patients and families. I feel inspired every day to do the work that I love alongside people who share a similar vision."