Social Worker, MSW PD (On call) Days
Location: Fountain Valley, California
Schedule: Per Diem
Shift: Per Diem
Job Listing: ORA003291
Position Description:
1. Conducts psycho-social assessments and interventions with patients and families.
2. Addresses psycho-social issues and concerns through the continuum of care.
3. Navigates systems and advocates to assist patient in accessing appropriate resources and services.
4. Makes mandated protective services reports based on their psycho-social assessment of patient and family.
5. Addresses barriers to a safe and timely discharge.
6. Ability to be at work and be on time. It is required to be on the campus of the medical center during scheduled core business hours to accommodate issues which may arise out of a crisis and to support the medical team, peers and staff and their assignment to a specific area
7. Ability to follow company policies, procedures and directives.
8. Ability to interact in a positive and constructive manner.
9. Ability to prioritize and multitask.
Minimum Requirements:
Experience
List the minimum experience, skills, knowledge and abilities required to do the job.
• 1-2 years or more of direct social work experience in an acute healthcare setting preferred.
Education
List the education licensures or certifications preferred or required to do the job.
• Master of Social Work (MSW) Degree from an accredited School of Social Work required.
• Current American Heart Associate Basic Life Support Card
Jobs For You
You have not recently viewed any jobs.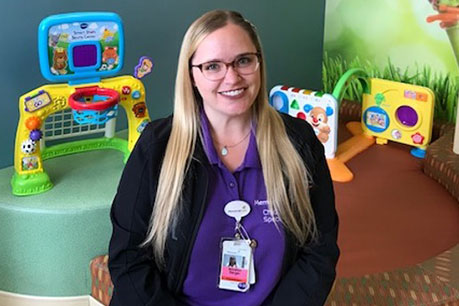 "I love working at Miller Children's & Women's Hospital Long Beach because I value working for a company that invests in its employees and the community we serve. From the support and guidance I receive from managers who value my professional and personal growth; to being able to work alongside colleagues who are dedicated to help their patients and families. I feel inspired every day to do the work that I love alongside people who share a similar vision."