Sr Clinical Lab Scientist (CLS), Per Diem/Variable Shift - Fountain Valley
Location: Fountain Valley, California
Schedule: Per Diem
Shift: Per Diem
Job Listing: ORA003260
The Clinical Laboratory Scientist will (CLS) will perform laboratory duties as scheduled; produce accurate and timely laboratory results in accordance with Orange Coast Memorial Medical Center Laboratory Services department standards and procedures. The Clinical Laboratory Scientist must be able to assess and interpret data about the patient's status in order to identify each patient's age specific needs and provide the care needed for that patient population.
The Senior Clinical Laboratory Scientist will oversee the general operation of the laboratory in the absence of the Blood Bank Supervisor, assumes responsibility of special projects, and ensures protocols required for accreditation. The Senior Clinical Laboratory Scientist will assist in the development of programs and procedures to assure the department is aligned with community standards. In addition, the Senior CLS will perform work assignments as scheduled, produce accurate and timely results on current patient population in accordance with Orange Coast Memorial Medical Center Laboratory Services department standards and procedures.
This position requires the full understanding and active participation in fulfilling the mission of Orange Coast Memorial Medical Center. It is expected that the employee demonstrate behavior consistent with our core values, support Orange Coast Memorial Medical Center's strategic plan and participate in and advocate performance improvement/patient safety activities.
Essential Job Outcomes
Ensure the validity and accuracy of test results and maintains adequate Quality Control measures for the section.

Meet department specific and LIS competencies.

Demonstrate knowledge and competency to facilitate all phases of laboratory testing.

Proficient in the use of the current Laboratory Information System for data management.

Ensure temperatures are documented and preventive maintenance of equipment is performed according to laboratory protocol.

Ability to investigate and follow-up on requested tests or information from physicians and clients.

Ensure inventory of department supplies are maintained at proper levels.

Actively participate in all CAP regulatory activities.

Adhere to CAP and other regulatory guidelines in all areas of the laboratory.

Assess and assign section workload to achieve maximum efficiency.

Promote and participate in current department Gallup Impact plan.

Provide customer service effectively with the use of AIDET in communicating with all patients and visitors.
Pay Rate: $62/hr
Placement in the pay range is based on multiple factors including, but not limited to, relevant years of experience and qualifications. In addition to base pay, there may be additional compensation available for this role, including but not limited to, shift differentials, extra shift incentives, and bonus opportunities. Health and wellness is our passion at MemorialCare—that includes taking good care of employees and their dependents. We offer high quality health insurance plan options, so you can select the best choice for your family. And there's more...Check out our MemorialCare Benefits for more information about our Benefits and Rewards.
Experience
Minimum five years of experience in general laboratory, including two years of experience in Blood Bank.

Knowledge of current information system preferred.
Education
Bachelor's degree in a science discipline preferred.

Currently licensed as a Clinical Laboratory Scientist by the state of California
Jobs For You
You have not recently viewed any jobs.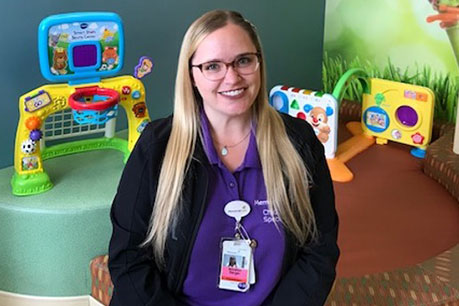 "I love working at Miller Children's & Women's Hospital Long Beach because I value working for a company that invests in its employees and the community we serve. From the support and guidance I receive from managers who value my professional and personal growth; to being able to work alongside colleagues who are dedicated to help their patients and families. I feel inspired every day to do the work that I love alongside people who share a similar vision."